Overview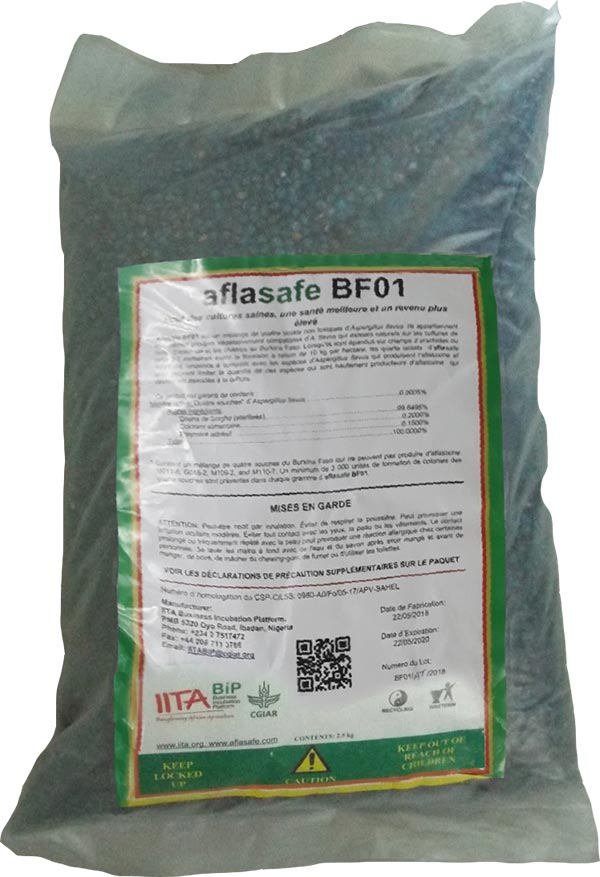 Burkina Faso
Status: On Sale
Aflasafe BF01
Crops: groundnuts, maize

News
Press releases

Press cuttings
September 2018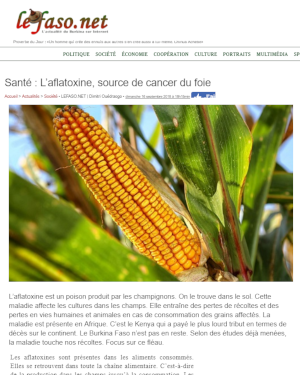 L'aflatoxine est un poison produit par les champignons. On le trouve dans le sol. Cette maladie affecte les cultures dans les champs. Elle entraîne des pertes de récoltes et des pertes en vies humaines et animales en cas de consommation des grains affectés...
July 2018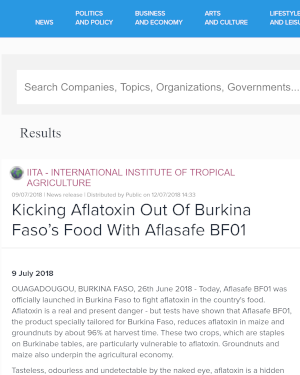 Today, Aflasafe BF01 was officially launched in Burkina Faso to fight aflatoxin in the country's food. Aflatoxin is a real and present danger - but tests have shown that Aflasafe BF01, the product specially tailored for Burkina Faso, reduces aflatoxin in maize and groundnuts by about 96% at harvest time...
June 2018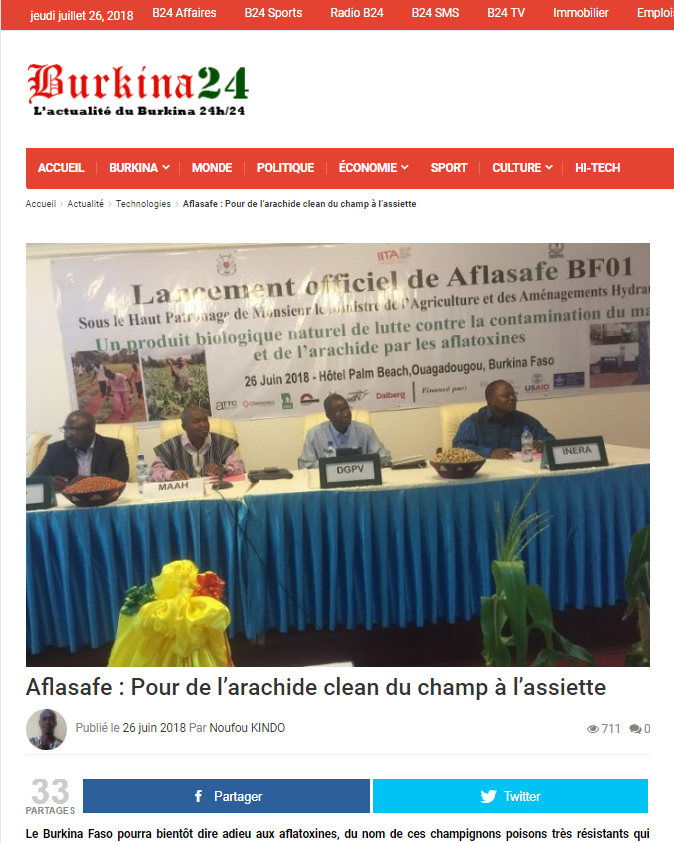 Le Burkina Faso pourra bientôt dire adieu aux aflatoxines, du nom de ces champignons poisons très résistants qui attaquent l'arachide, le maïs, le riz ou le sorgho. Le produit dénommé « Aflasafe BF01 » a été développé pour prévenir et réduire considérablement les cas de contamination...

Information for farmers
How to use Aflasafe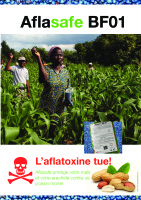 A brief, straightforward guide for farmers in Burkina Faso on Aflasafe, aflatoxin, and how to use Aflasafe safely and effectively, in French.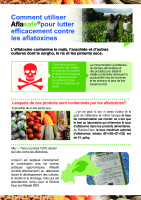 An illustration-rich training guide for Burkinabe farmers on how to use Aflasafe BF01, in French.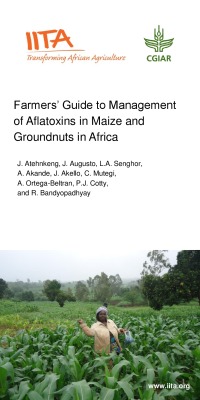 A detailed training manual for West Africa on using Aflasafe and protecting crops from aflatoxin.