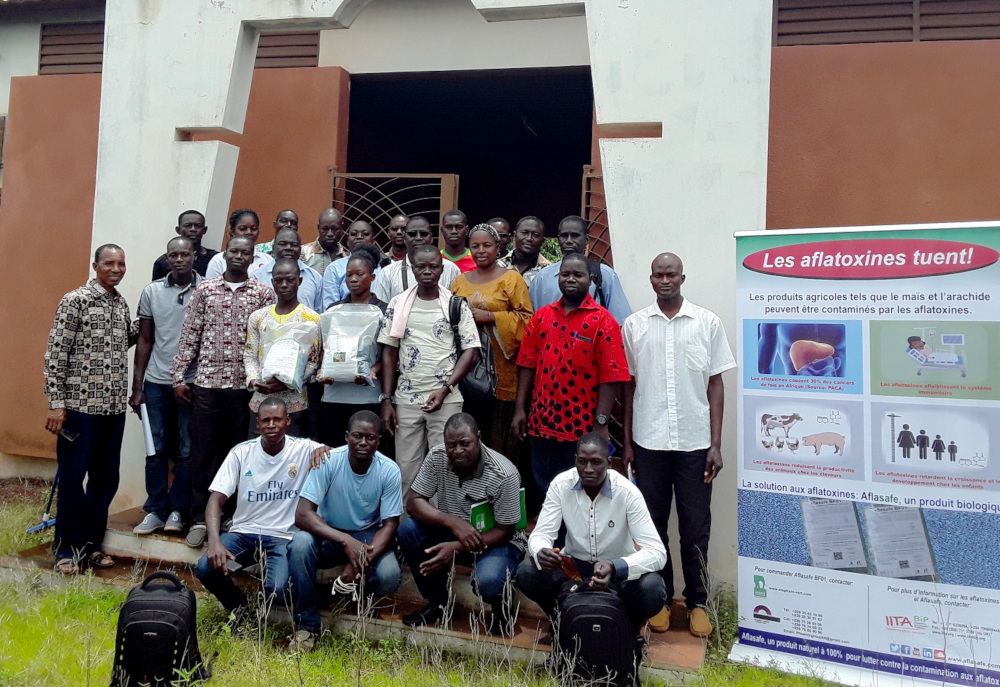 Patient progressive promenade with a pachyderm to protect Burkina Faso's food from aflatoxin, plot to plate
In keeping with the show-and-tell approach that Burkina Faso has taken to promote Aflasafe BF01 in these early days in its commercialisation, the show has now begun in earnest, with a first testing of the waters by a pioneering core of torchbearers who are doing much more than simply dipping a toe.
Working and walking hand-in-hand with Groupe Eléphant Vert, the appointed Aflasafe distributor in Burkina Faso, ATTC set up 10 participatory farmer-managed Aflasafe demonstration sites in August – eight for maize and two for groundnuts. In all, our joint demonstrations cover a collective total of 38 hectares across seven provinces. With Aflasafe being such a new product on the market, inasmuch as they're farmer-managed, we are diligently and closely monitoring the demonstrations. Also because – importantly for Eléphant Vert – the baby steps these demonstrations offer are a safe yet sturdy, steady and handy market-testing tool.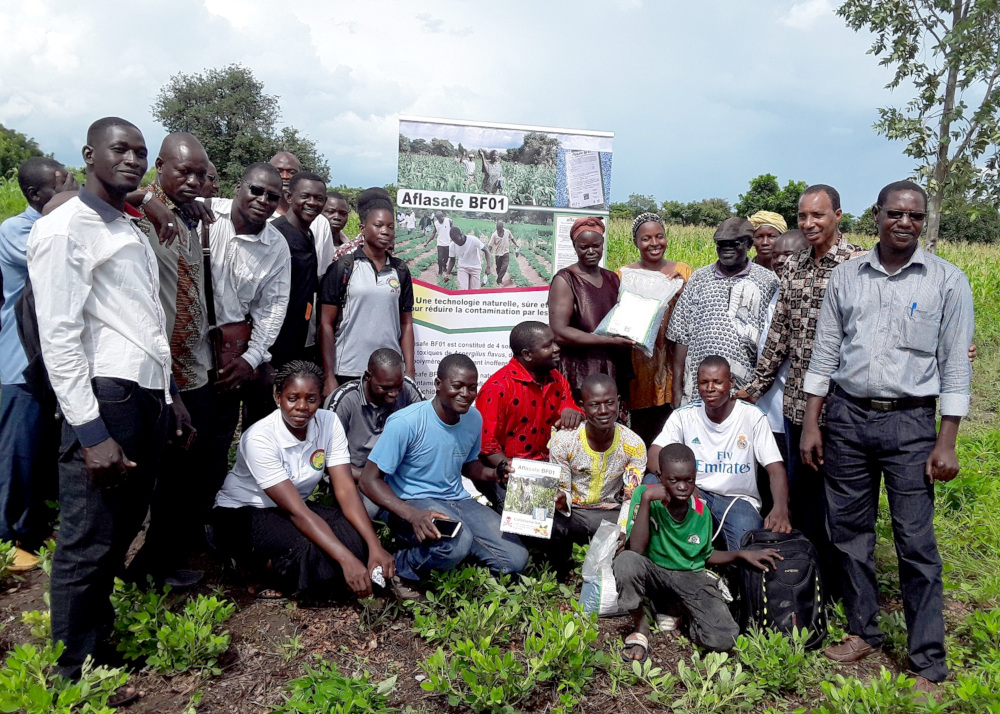 For these reasons, we have deliberately designed the demonstrations sculpted around selected pre-existing agribusiness clusters comprising at least one farmer organisation and one bulk buyer of groundnuts or maize, as each case may be, most of whom have expressed interest in purchasing Aflasafe. These selected clusters for the demonstrations involve seven large farmer-based organisations and three food processors.
But we did more than demonstrations, since demonstrations devoid of user training and adequate product information are hardly effective, and would not serve for the market-testing so crucial for Eléphant Vert. As such, a representative broad spectrum of 235 value-chain actors were trained this cropping season. Trainees were from farmer associations, private-commodity trading companies and agro-dealers, extension officers and farmers.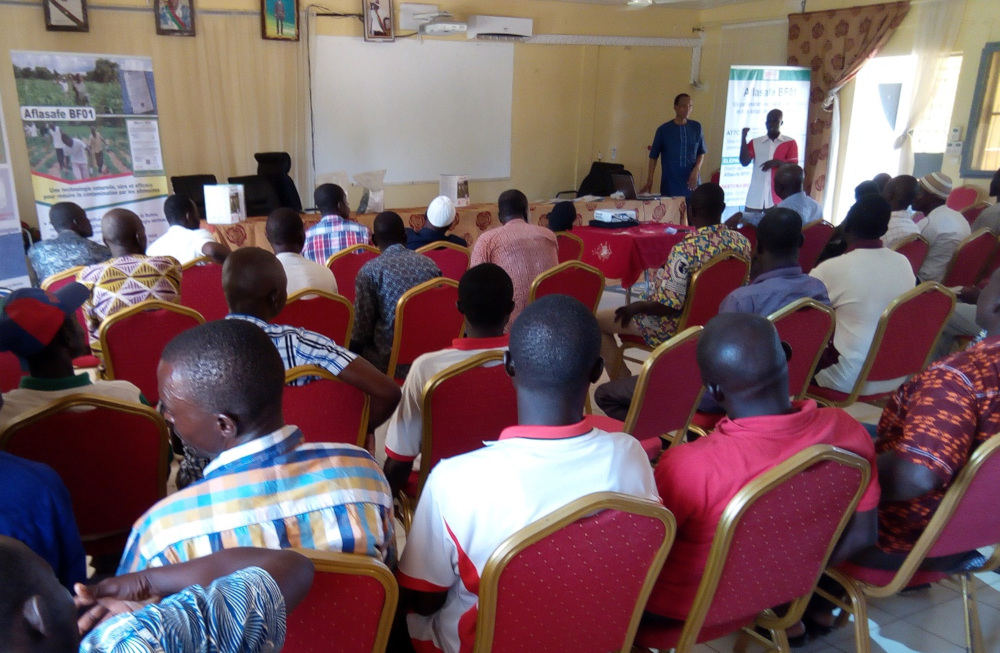 As the adage goes, the proof of the pudding is in the eating. We will be assessing the fruits of our joint labours in Quarter 4, when ATTC will again be at hand and on the ground to not only do all the above but also guide our trailblazing pioneer Aflasafe users on the appropriate way to sample Aflasafe-treated and control plots for aflatoxin analysis.
So, stay tuned and watch this space for the next update on progress, puddings, promenades and pachyderms!
LINKS