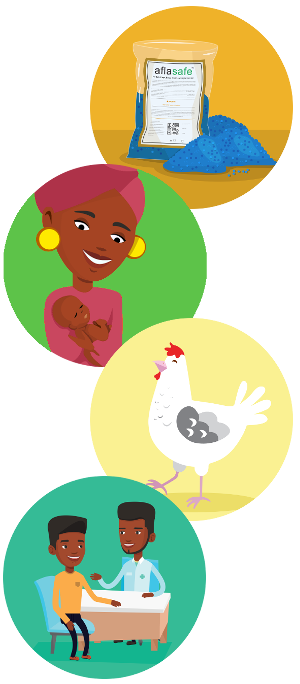 Here you will find resources for learners of all ages, both young and young at heart!
Let's get quizzical
Say hello to Aflasafe
So what is Aflasafe – our amazing aflatoxin-beating product – all about?
Dive in with this 90-second trailer:
Still have questions? We've got answers! Try our Q&As (available in English and French) for a straightforward Aflasafe overview:


Aflasafe and aflatoxin: Basic questions and answers


Aflasafe et aflatoxines: Questions et réponses de base

Looking for more? Try our Multimedia and Resources pages – or contact us to let us know what kind of learning materials you'd like to see here.