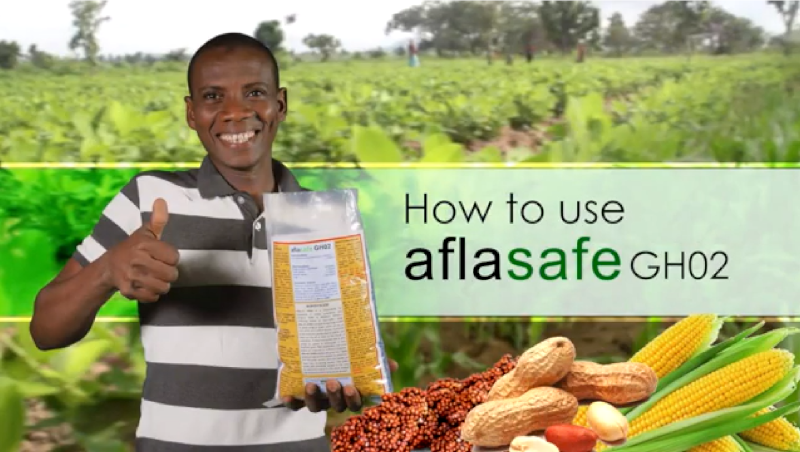 We continue to explore fresh territories and new ways of getting our message across with all the visual impact of video. The final quarter of 2018 has seen us broach a new video series, a new language and a new food as our movie collection blossoms.
Joining our how-to series are Ghana and Burkina Faso, with how-to videos giving farmers detailed, visual dos and don'ts on how to use Aflasafe to safeguard against aflatoxin. Each video packs in lots of targeted information while keeping it straightforward and accessible – as the Ghana video says, "Now you know that Aflasafe is easy to apply, give it a try!"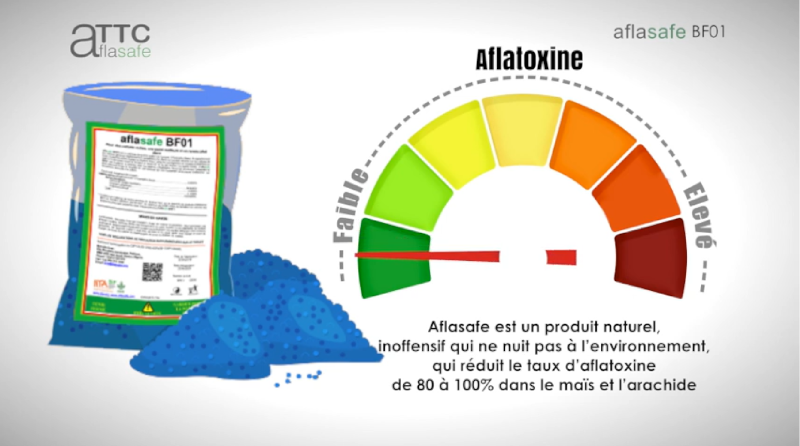 We have also launched a brand-new video series of country-specific advocacy trailers. Building on our original Aflasafe trailer that invited all to "join the safer food in Africa movement," we're now reaching out to viewers in individual countries, beginning with videos on Aflasafe GH02 in Ghana and Aflasafe BF01 in Burkina Faso. They give short and sweet introductions to Aflasafe products as solutions to keep food safe.
Breaking new ground, our two videos for Ghana feature sorghum alongside maize and groundnuts for the first time. Aflasafe is proving highly effective in sorghum, and Ghana has officially registered Aflasafe GH02 for use in all three crops.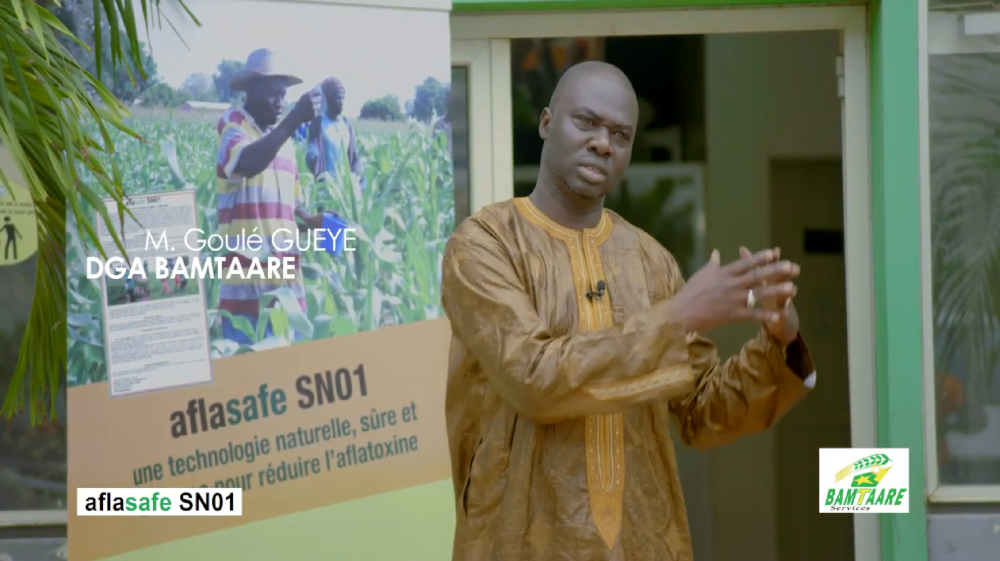 In Senegal, we've been travelling off the beaten track to explore a new direction, supporting our manufacturing and distribution partner BAMTAARE to produce a business-to-business promotional video. As we hand over to our partners, we're helping them to create country-specific communications products that fit their needs. With BAMTAARE keen to cultivate demand and bring private- and public-sector partners on board, the video is targeted at agribusiness entrepreneurs and development agencies with a potential interest in purchasing Aflasafe or aflatoxin-safe grain.
In one more first, the videos for Burkina Faso and Senegal are jointly our first ever videos in French, joining the existing how-to leaflets and pictorial pamphlet. We aim to produce communications materials in the important local languages for each country, and our list is growing all the time – look out for publications in Kiswahili in 2019!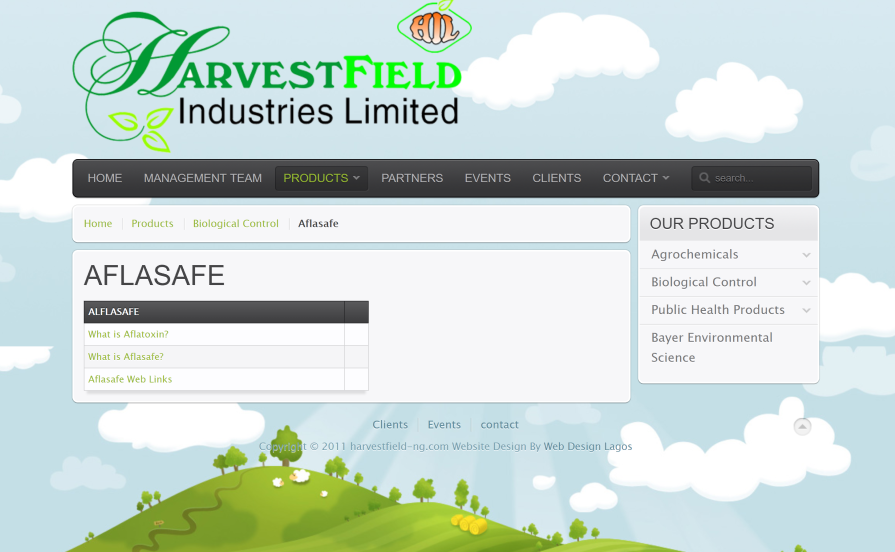 The most important purpose for our communications products is to support awareness raising, marketing and training by our commercialisation partners, such as Harvestfield Industries Ltd in Nigeria. We are also delighted to note that, as Harvestfield prepare to ramp up their awareness campaigns in 2019, a true adoption has taken place, with Aflasafe now appearing prominently on the Harvestfield website in the 'Products' section.
Our press-cuttings album on Aflasafe and aflatoxin in the media is bulging too. A top highlight was the announcement in October by His Excellency Mr Mahammed Boun Abdallah Dionne, Prime Minister of Senegal, of the construction of the Aflasafe SN01 factory in Senegal, and the government's commitment of USD 3.4 million to fight aflatoxin in food, reported in DakarActu (in French). We were delighted by Ghana News Agency's coverage of the 2018 Pre-Harvest Agribusiness Exhibition and Conference, opened by the Ghanaian Vice-President, His Excellency Dr Mahamudu Bawumia, and also with a special appearance from ATTC! And over in Tanzania, we were thrilled to hear how students visiting IITA were eager to pass on their aflatoxin and Aflasafe knowledge to others, reported in The Citizen.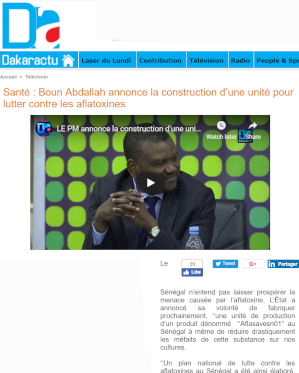 Finally, if you're in the mood for more videos, December saw lots of coverage of the launch of Ghana's new National Steering Committee for Aflatoxin Control, including hour-long television interviews with Dr Rose Omari, Project Coordinator, in both English and Twi – then cosy up and settle in for an in depth discussion of aflatoxin and health.
There are many more roads still to journey, so stay tuned for more movie adventures and communications crossroads from us in 2019!
Our well-travelled print and video training materials complement each other for different scenarios and learning styles. For a glimpse of our print materials in use, take a trip to Burkina Faso to see them in some very regal hands.