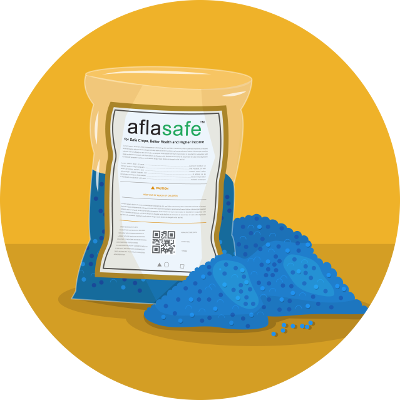 ATTC's commercialisation approach for Aflasafe is to work with manufacturing and distribution partners on the ground in each country where Aflasafe is available. These leading partners work through local distribution networks to get Aflasafe to farmers, in collaboration with distribution companies, agro-dealers, and other members of the supply chain.
For agribusiness, Aflasafe is a product with wide reach and appeal, and distributing and selling Aflasafe offers the potential for long-term, sustainable profits.
It is relatively inexpensive to manufacture, costing around USD 10–12 per 10 kg (the amount needed for one hectare), so dealers can make a meaningful profit selling it to farmers at around USD 15–20 per 10 kg bag. These modest costs put Aflasafe within the reach of even smallholder farmers with very limited means, ensuring a wide customer base for Aflasafe dealers.
Several factors are set to drive growing and sustained demand for Aflasafe among farmers and farm businesses into the future. Because Aflasafe is so affordable, farmers only need to make a 1–4% premium to recoup their investments. Initial experience suggests that buyers are willing to pay several higher premiums – making Aflasafe not only financially viable but profitable for farmers. Early results from the AgResults project in Nigeria showed that Aflasafe increased farmers' income from maize by at least 16%. Demand for aflatoxin-safe products is rising from several key sectors, including traders keen to export, the food industry, and poultry and livestock producers.
Agricultural growth is increasingly concentrated in high-value markets, meaning that farmers will be keen to supply this demand. At the same, aflatoxin standards are becoming stricter and more strictly enforced across Africa, giving farmers and farm businesses no choice but to address contamination, and Aflasafe gives them an accessible tool with which to do so.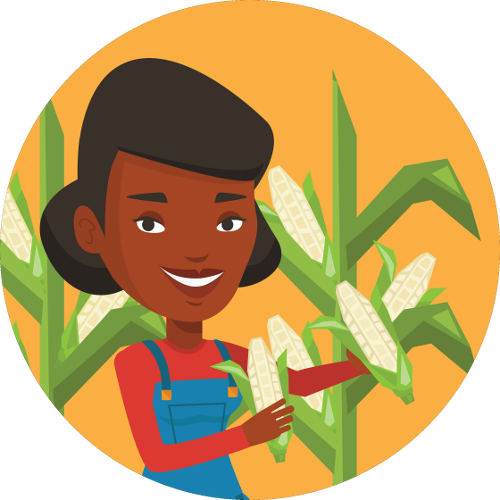 Smallholder farmers also hold back part of their harvest for their own household use, which means they have a deep and personal interest in its safety. Our early evidence on farmers' willingness to pay shows that over 80% of farmers in Nigeria are willing to pay USD 15 per hectare for Aflasafe to treat their maize. Rural consumers are definitely motivated by the safety of their food; for example, a small-scale study found that Kenyan maize consumers in eight villages were willing to pay an average of 7% more for aflatoxin-tested maize. As awareness of aflatoxin grows, farmers themselves are becoming informed consumers, keen to protect the health of their families using Aflasafe.
In many countries, governments are leading public-health drives on aflatoxin reduction, and are keen to source and subsidise large quantities of Aflasafe. In December 2018, for example, Ghana created a new National Steering Committee for Aflatoxin Control to provide leadership in the fight against aflatoxin. Several countries, including The Gambia, Malawi, Senegal and Tanzania, have incorporated the use of Aflasafe in their National Agriculture Investment Plans. The Nigerian government has recently committed to adding Aflasafe to its agricultural subsidy programme, while Kenya as of 2019 has already purchased 238 tonnes of Aflasafe for distribution to farmers in several counties in the fight against aflatoxin. These initiatives – and many more emerging across Africa – make demand for Aflasafe even more certain to grow.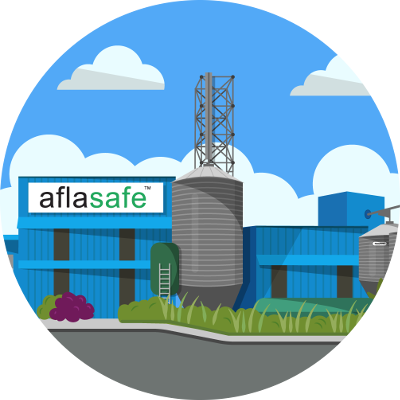 For agribusinesses focussed on crop production on an industrial scale, Aflasafe has clear advantages (see our section for farmers and farm businesses) for producing a quality product with high earning potential. Our distribution partners can work with companies to supply Aflasafe in large quantities and help them to integrate its use into their management practices.
Our partners are keen to hear from businesses interested in distributing or procuring Aflasafe – check the situation in your country or countries of interest, or contact us for more information.
Return to the industry and economics page to find out about aflatoxin's impact in other sectors, and how Aflasafe offers a more prosperous, safer future.