Walking the talk, scoring goals, counting chickens, standing on the shoulders of giants and a glimpse of pyramids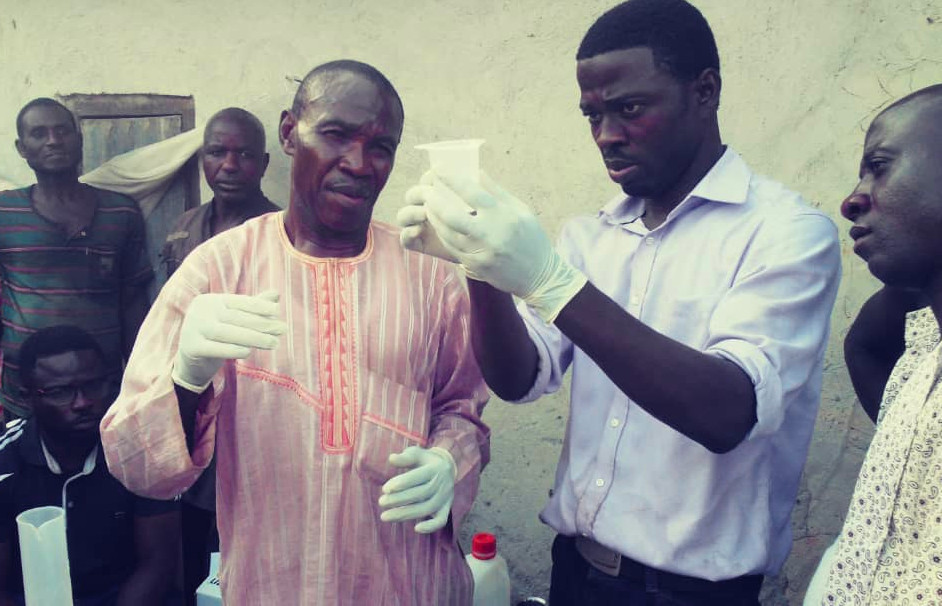 Last year, in 2017, we did a good deal of legwork in Nigeria getting to know the ground, creating awareness on aflatoxin and the Aflasafe solution, and mapping out feasible pathways, partnerships and actors to effectively commercialise Aflasafe in Africa's most populous nation. Nigeria also happens to be Aflasafe's largest potential market in Africa, as confirmed by commercialisation studies commissioned by ATTC and undertaken by Dalberg Global Advisors.
This year, ATTC and partners started walking the talk from previous years, moving to action on various fronts. Of note was our engagement with Acirfa Shipping International, SL, headquartered in Spain, who were interested in local production of aflatoxin-safe groundnuts for export. And so, they themselves put our product through its paces by applying Aflasafe™ on 10 hectares of groundnuts in February, to see if Aflasafe too could walk its talk in aflatoxin reduction.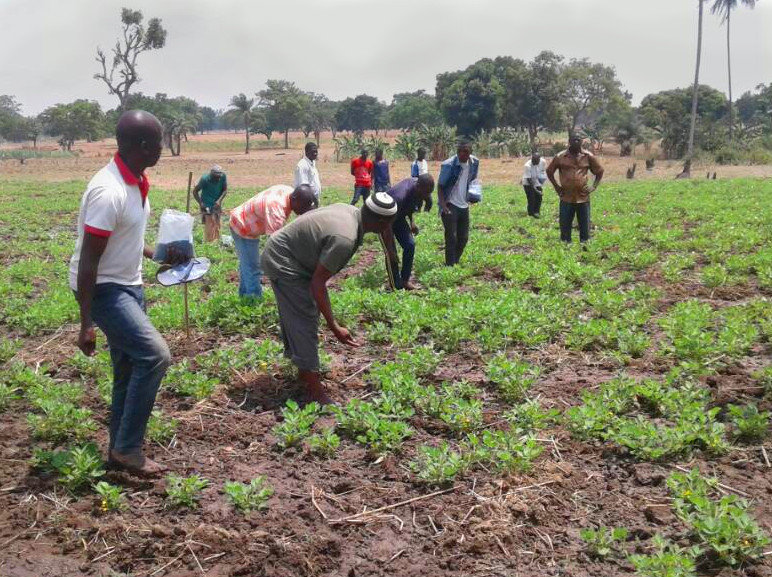 "Our commercial objective for 2018 was to deploy a proof of concept and establish a model that will enable us to source right-quality confectionery groundnuts for the European market," remarks Emeka Odumade, Acirfa's General Manager, Nigeria. "After several failed attempts to source for groundnuts from the open market in Kano and other locations, we resorted to producing groundnuts in partnership with farmers using Aflasafe to control aflatoxin." The proof-of-concept groundnuts were harvested in April.
The results on aflatoxin control? On Acirfa's request, IITA conducted a field test on aflatoxin on the April harvest in farmers' stores and warehouses. The test showed aflatoxin considerably below the EU regulatory level of 4 parts per billion (ppb) of total aflatoxin. These results were reconfirmed by an accredited laboratory in Europe which run a validation test on behalf of Acirfa.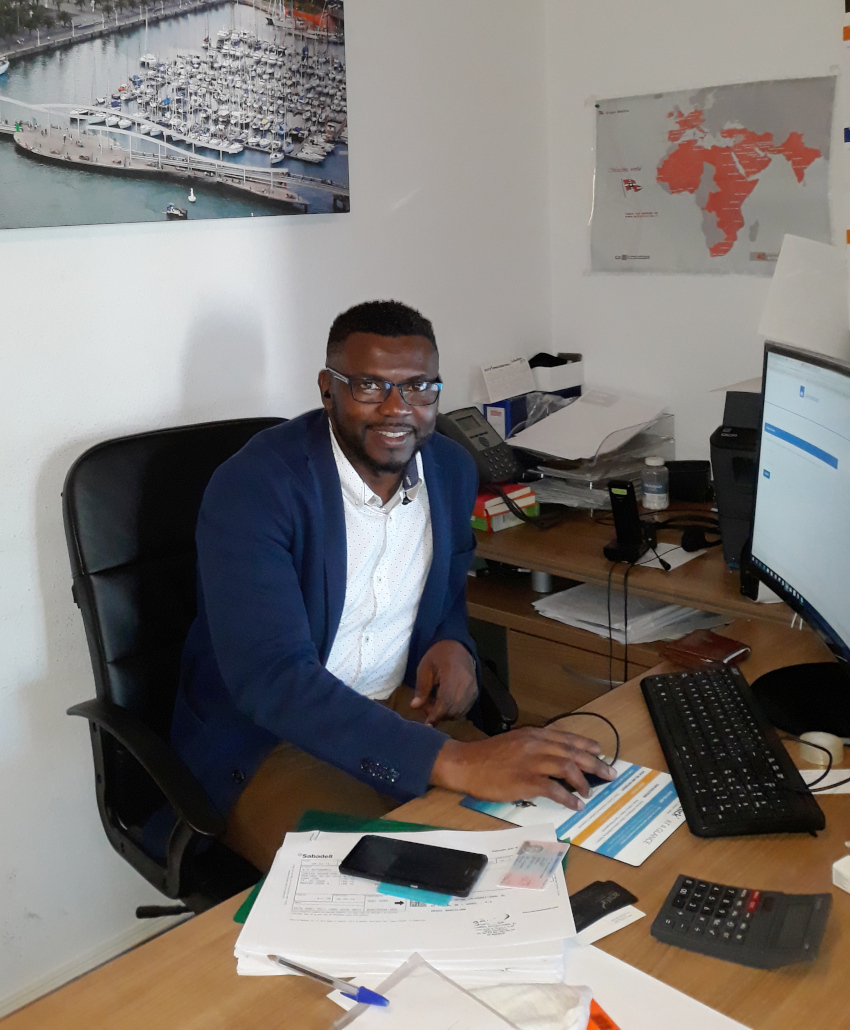 This makes Aflasafe an extremely attractive value proposition for clients keen on public health and the export market. And neither are the two goals mutually exclusive, since a score in aflatoxin-safe produce for public health would also automatically assure a score in accessing lucrative external markets, and vice versa. A clear win-win outcome with multiple self-reinforcing and repeated goals all around – the gift that continues to give.
For Acirfa, these results give the company an open door and shoo-in to the attractive EU confectionery nuts market – a cherished market because of the premium pricing and wide geographical area it offers. "With this successful proof of concept for Aflasafe, Acirfa will be scaling up production of Aflasafe-treated export-quality groundnut significantly in 2019," adds Mr Odumade.
We are therefore optimistically counting our chickens before they hatch in that, as a happy client given stellar product performance where Acirfa independently put Aflasafe to the test, Acirfa will procure Aflasafe in 2019, and in other years to come. This will mark yet another step in the pathway towards reclaiming Nigeria's once-iconic vast but lost groundnut-export pyramids of yore (see page 3, ATTC brochure).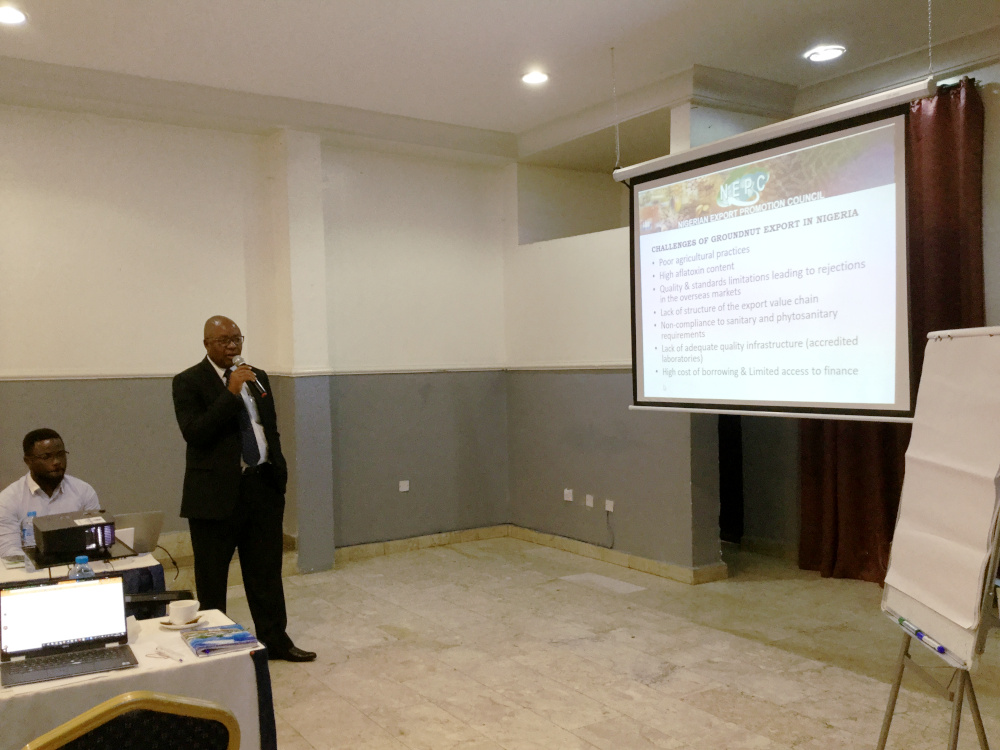 But as we count future chickens and walk our talk, the dialogue with demand enablers still also continues alongside action and results, with an eye on the future and on further growing the market for Aflasafe in a very large country with a huge population. With this future in mind, ATTC directly engaged with key market-makers in the groundnut value chain to unlock latent demand within this value chain in line with the Aflasafe commercialisation strategy. First, along with the Nigerian Export Promotion Council (NEPC) and Harvestfield Industries Ltd (appointed Aflasafe™ manufacturer and distributor), ATTC jointly hosted a groundnut-exporters roundtable. The primary objective was to ascertain the demand for aflatoxin-safe groundnuts, and market willingness to offer a premium price for aflatoxin-safe high-quality groundnuts. Among the main recommendations were to: (i) expand the demonstration of the effectiveness of the product with active participation of key value-chain actors; and, (ii) develop a business case for export potential of aflatoxin-safe groundnuts to attract commodity exporters. The groundnut roundtable was convened as part of ATTC's non-oil Export-Oriented Production Cluster (OPEC) initiative, which directly contributes to Nigeria's quest for non-oil exports as part of The Green Alternative.
Finally, we're very pleased to report that the food giant, Nestlé, has included the use of Aflasafe in their mycotoxin mitigation guidelines sent to all its suppliers. No doubt, this will further help to grow the market for Aflasafe™ in Nigeria. And hopefully, elsewhere in Africa, standing on the shoulders of this giant, given the company's global operation, and the Nigerian economy's own giant status in Africa.
Links