It's a first for Africa, and standing on Senegalese soil! Scroll down for a photographic tour, or read all about it first…
We're thrilled to report that Africa's first ever Aflasafe factory fully built, owned and operated by the private sector is now up and running.
Located in Kaolack, Senegal, and owned by BAMTAARE, the IITA-licensed exclusive Aflasafe SN01 manufacturer and distributor for Senegal and The Gambia, this newly built factory will supply both countries.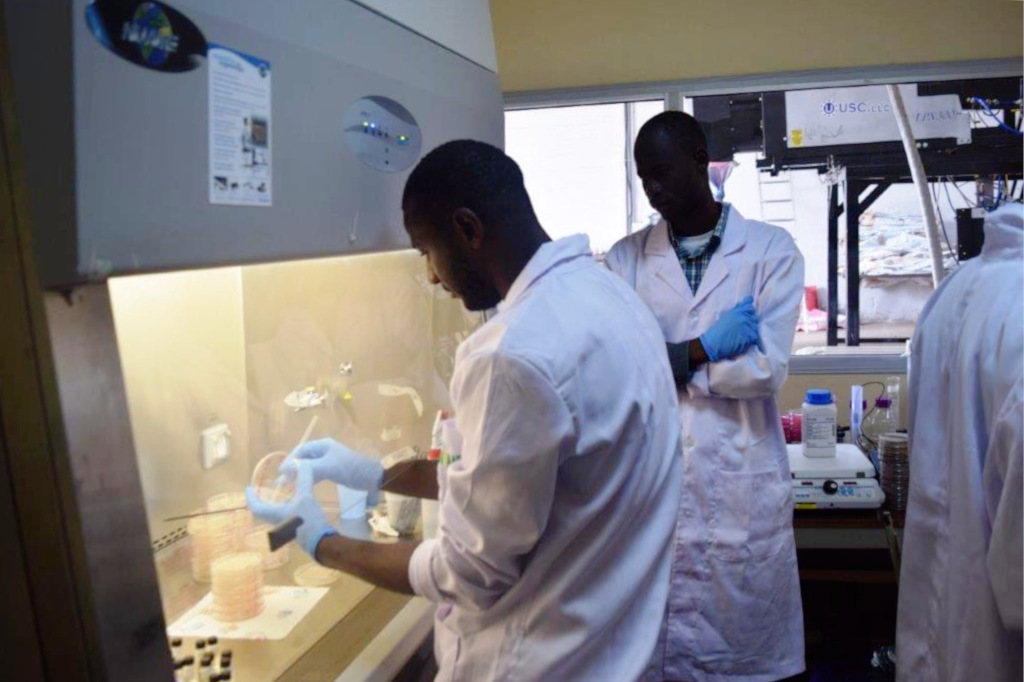 The factory encompasses two laboratories for quality control and inoculum production. Construction works were completed in May 2019, followed by ATTC-supported equipment installation, test run and commissioning for production in June 2019.
There is a pre-production facility for weighing the sorghum used to make Aflasafe, and an air screen cleaner for cleaning the sorghum before production.
The production facility itself consists of three distinct modules: Module R, Module C and Module P. Module R prepares the sorghum for coating by eliminating both the ability of sorghum seeds to germinate and any microbes. Module C is a seed-treater for coating the sterile sorghum from Module R with spores, blue food colour and maize starch. Modules R and C have been installed, tested and commissioned for production. All the installation works were supervised by ATTC.
In April and May 2019, IITA trained key BAAMTARE staff at IITA Headquarters in Nigeria on, among other skills, Aflasafe production, quality control and factory management. The ATTC team also continued with on-site hands-on training at the new Aflasafe factory in Senegal. ATTC supported all factory installations, test runs, training and provided oversight for initial production.
The plant has a daily capacity of 10 tonnes: sufficient to adequately supply the requirements for Senegal and The Gambia. The modular design allows for upgrading as demand increases, simply by enhancing the limiting module. In the current case, Module R has a daily capacity of 10 tonnes per hour, and Module C 5 to 13 tonnes. Since Module R is the limiting module for the initial years of production, space for establishing an additional Module R was provided for in factory design, to enable future expansion.
Prior to local production, BAMTAARE was importing Aflasafe SN01 from IITA's Aflasafe factory in Nigeria.
Local production of Aflasafe SN01 in Senegal will assure timely delivery to farmers and reduce the considerable freight and clearance costs that were previously incurred. The sorghum-hungry factory will also boost the local economy as an additional bulk buyer of sorghum, as well as providing employment.
The tour begins! Silos and equipment to make Aflasafe: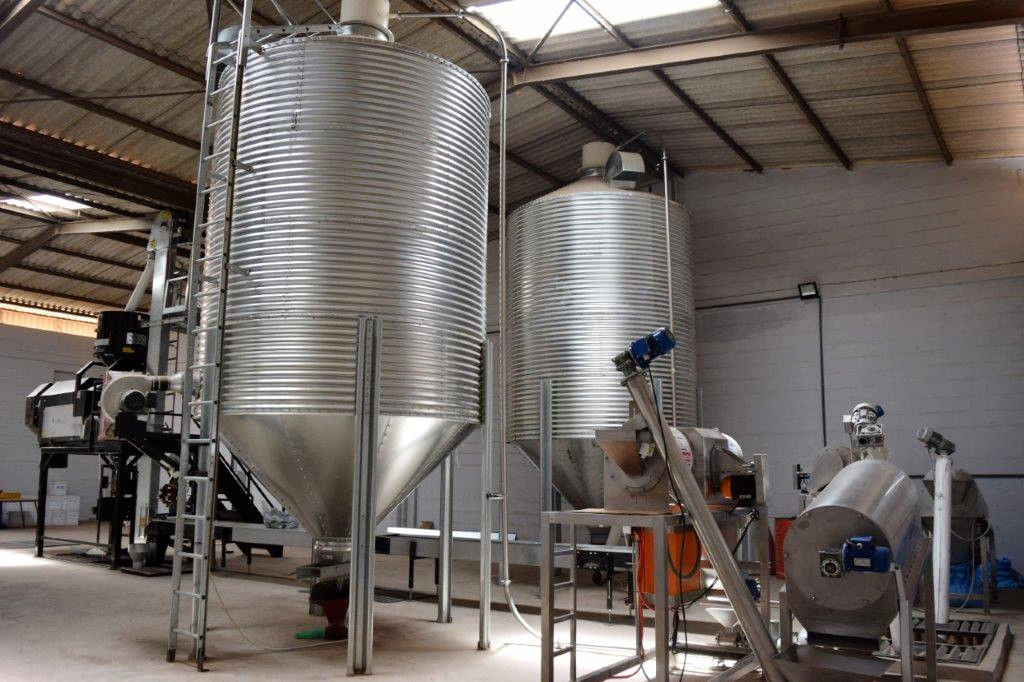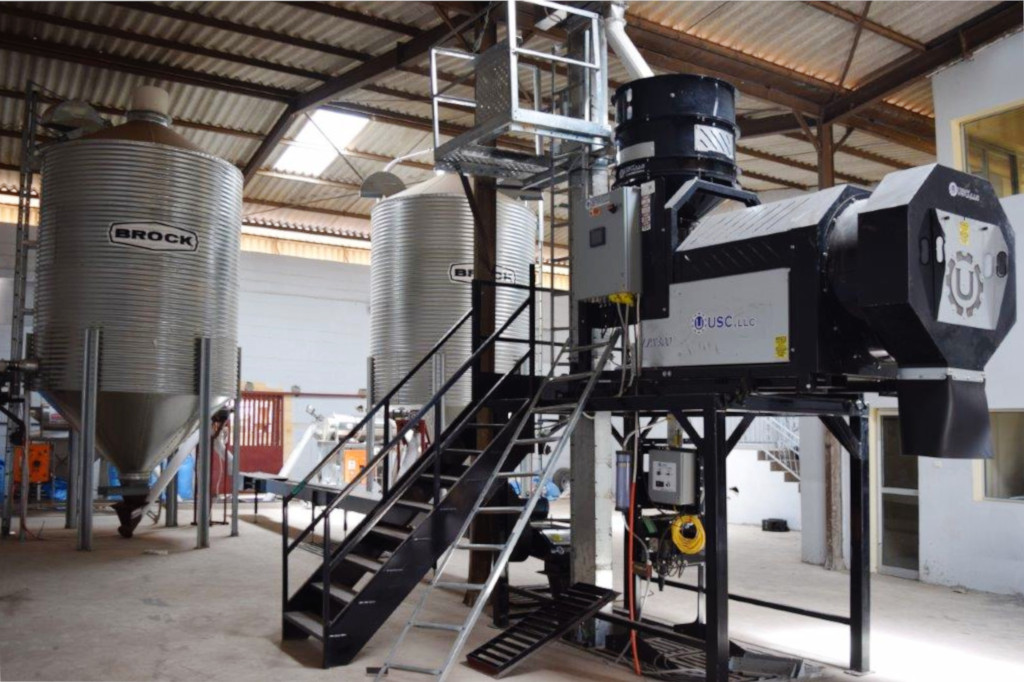 Aflasafe production: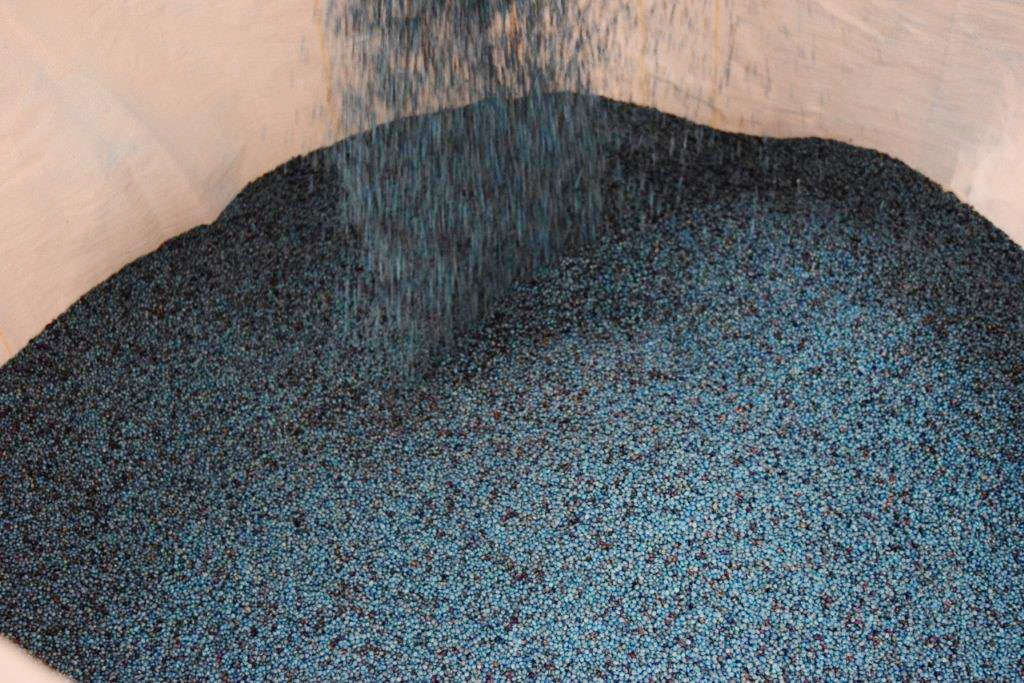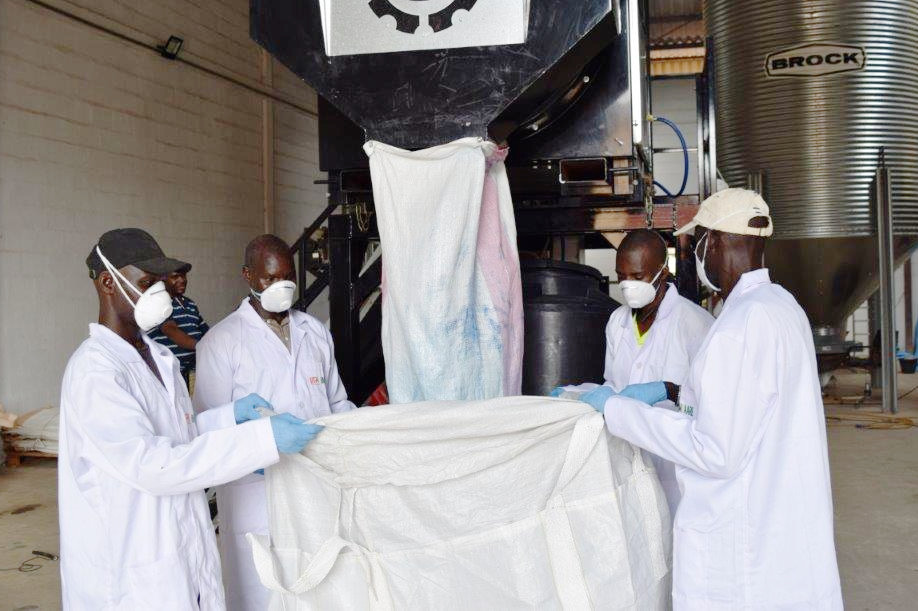 Packing in progress: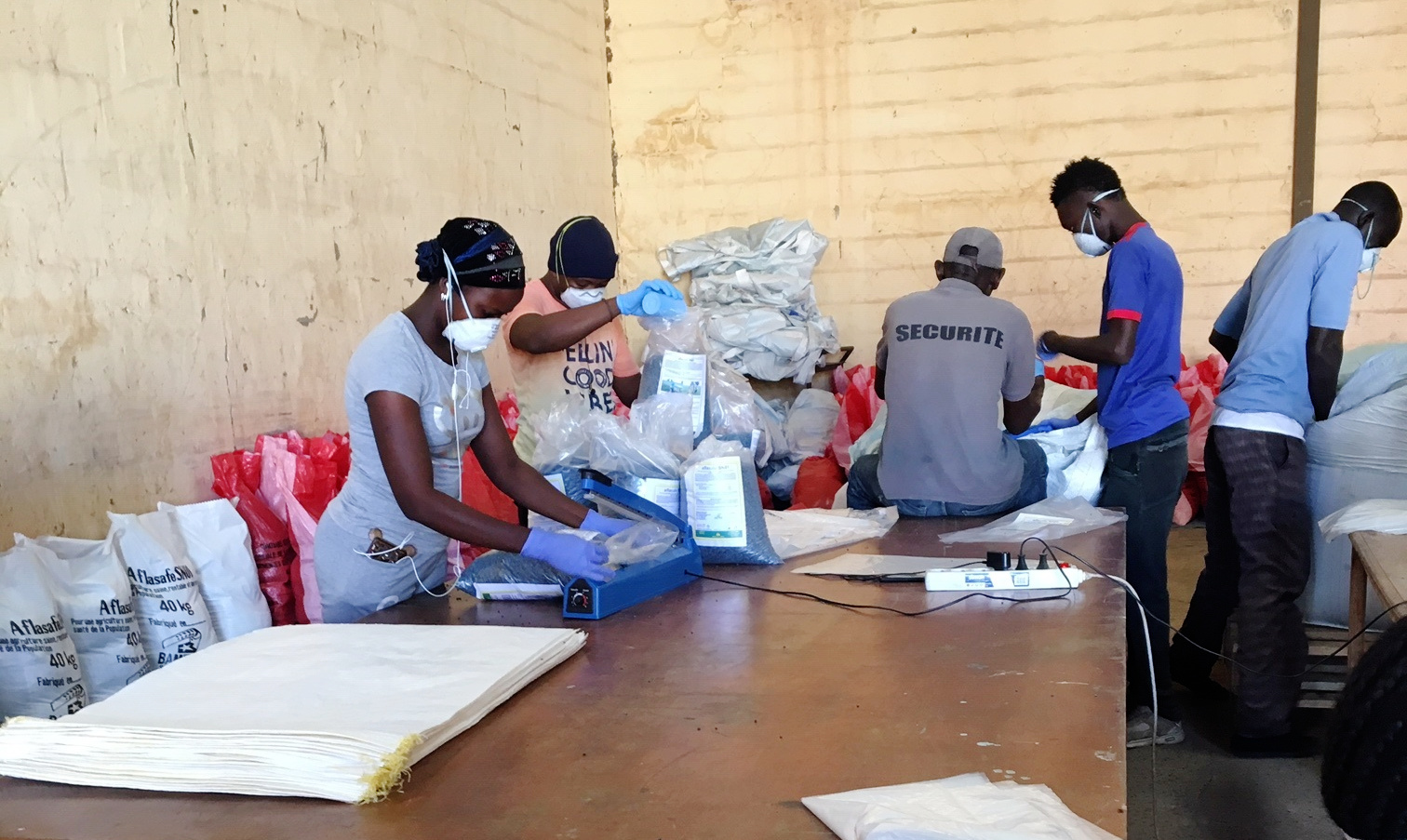 The 40-kilo pack of Aflasafe SN01: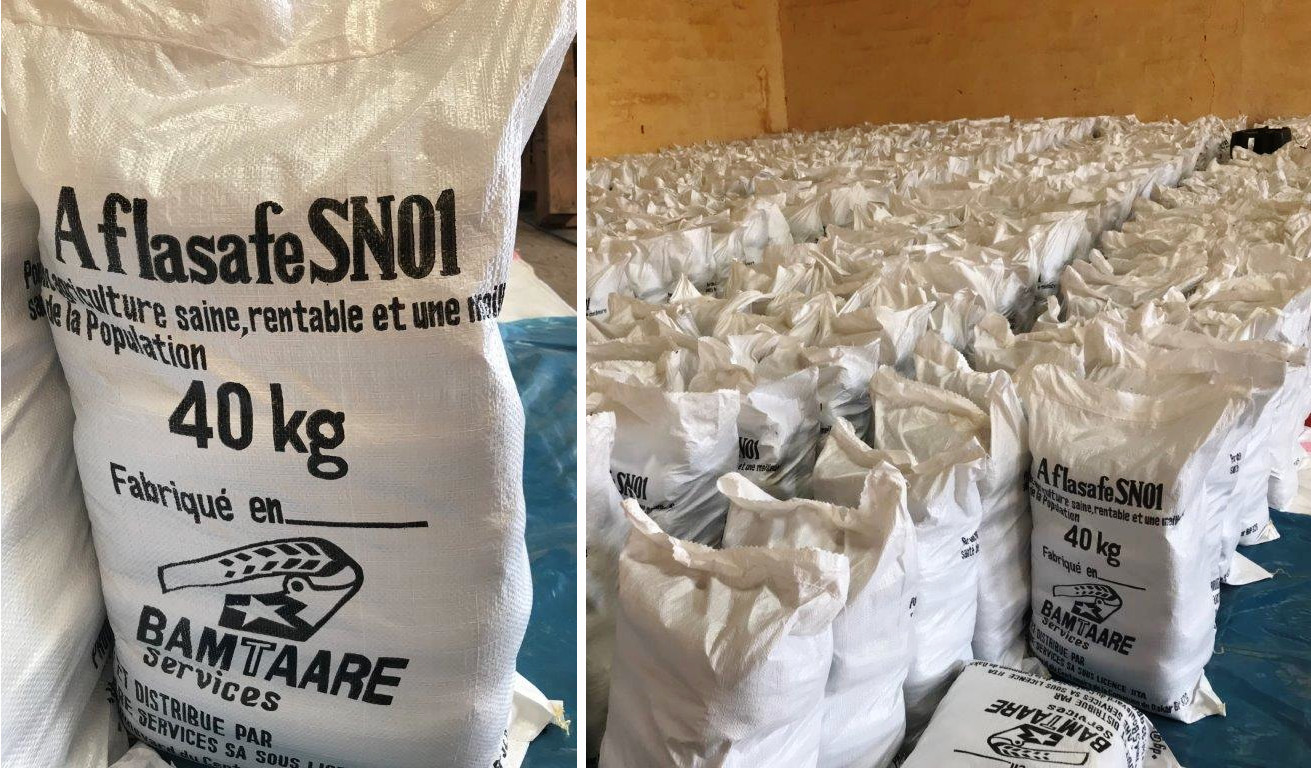 The 5-kilo pack, ready for delivery to farmers: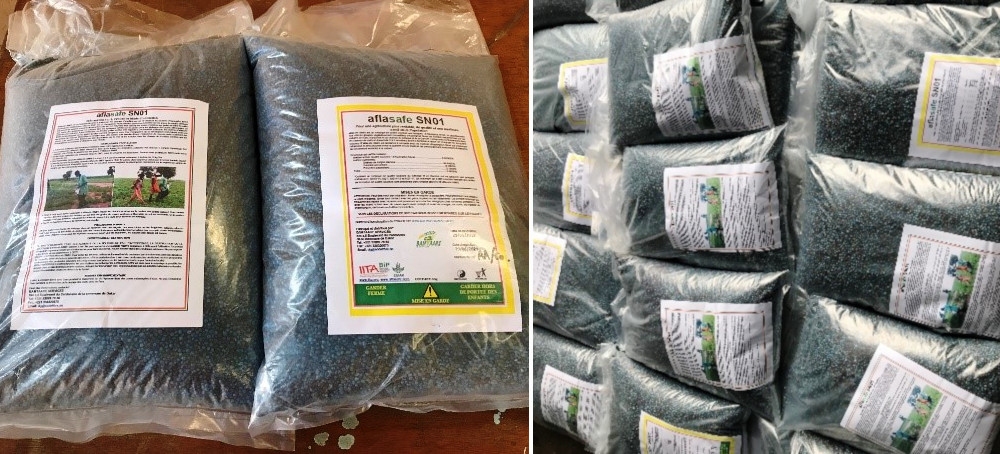 LINKS