"We're very keen to hear how Aflasafe is being marketed in other countries, and therefore warmly welcome the upcoming conference … We hope to learn from their experience in taking this novel product to market, in our bid to assure safer food for Tanzanians."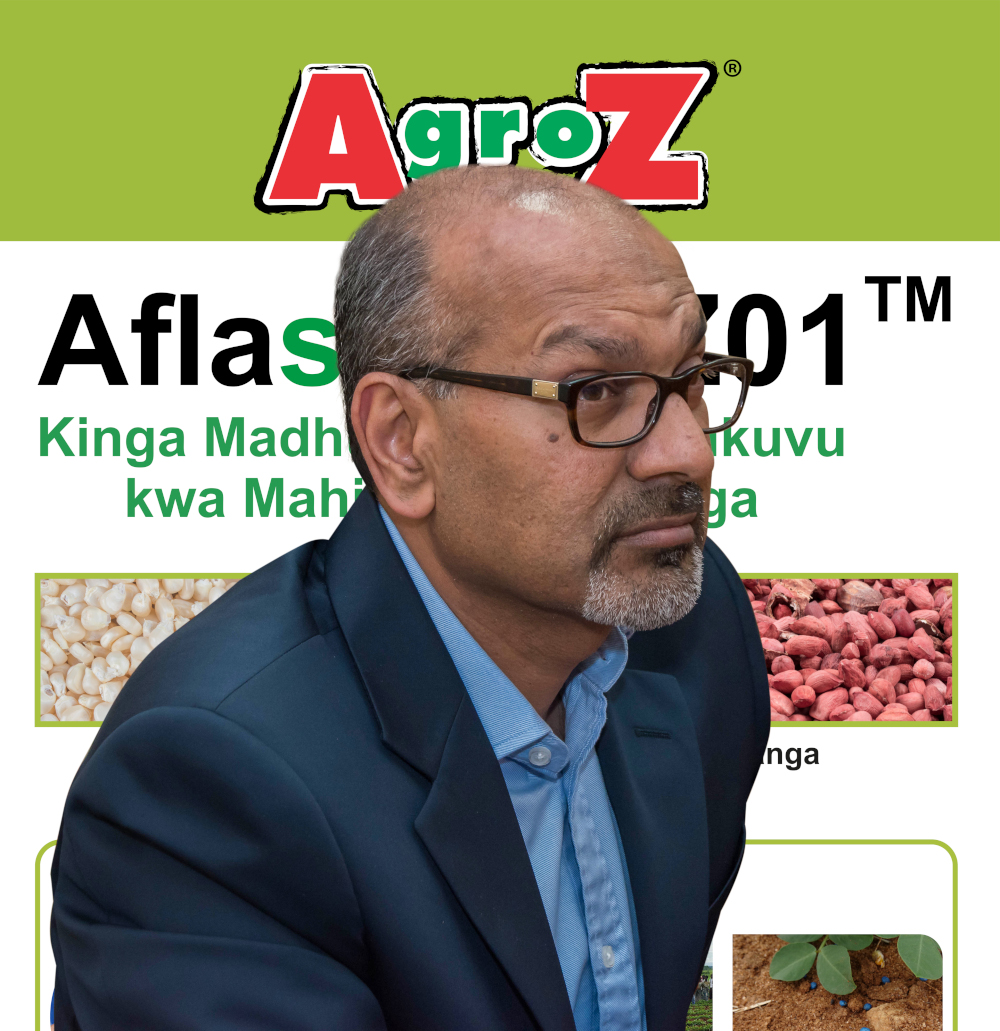 Arusha will soon be abuzz with Aflasafe activity in the form of the 1st Aflasafe for Africa Conference later this year. As part of the build-up for that momentous first-ever event, we recently sat down with Mr Kalpesh Shah (pictured), CEO of A to Z Textile Mills Ltd, the IITA-appointed exclusive manufacturers and distributors of Aflasafe TZ01 in Tanzania. Scenic and nestled between two majestic mountains, Arusha is not only home to the headquarters of the East African Community, but is also used by many as the base for climbing Mt Meru and Mt Kilimanjaro. No less a feat is conquering the metaphorical mountain that is introducing a brand-new product in Tanzania's market in the form of Aflasafe TZ01 – a task that A to Z is well-suited for, given the company's size and spread, diversity in enterprise, and steadfast commitment to and engagement in agribusiness. Here's what Mr Shah had to say about A to Z, aflatoxin and marketing Aflasafe…
Prior to participating in the competitive bid to manufacture and distribute Aflasafe in Tanzania, A to Z was already deeply involved in agricultural technology, mainly in the areas of stemming postharvest losses in grains and pulses, and in increasing horticultural productivity through the use of agricultural nets manufactured by the company for protected farming. For us at A to Z, Aflasafe completes the circle in the grains value chain: previously, we were only at one end of the chain, reducing postharvest losses through the use of AgroZ hermetic bags manufactured by the company as well as the use of tarpaulins during drying and harvesting which are important prerequisites for effective storage. With Aflasafe, we're now where it most matters, being also at the beginning of the value chain (preharvest) to tackle the food-safety aspect right from the start. As such, Aflasafe therefore fits neatly into what we are already doing for food safety and taming food losses.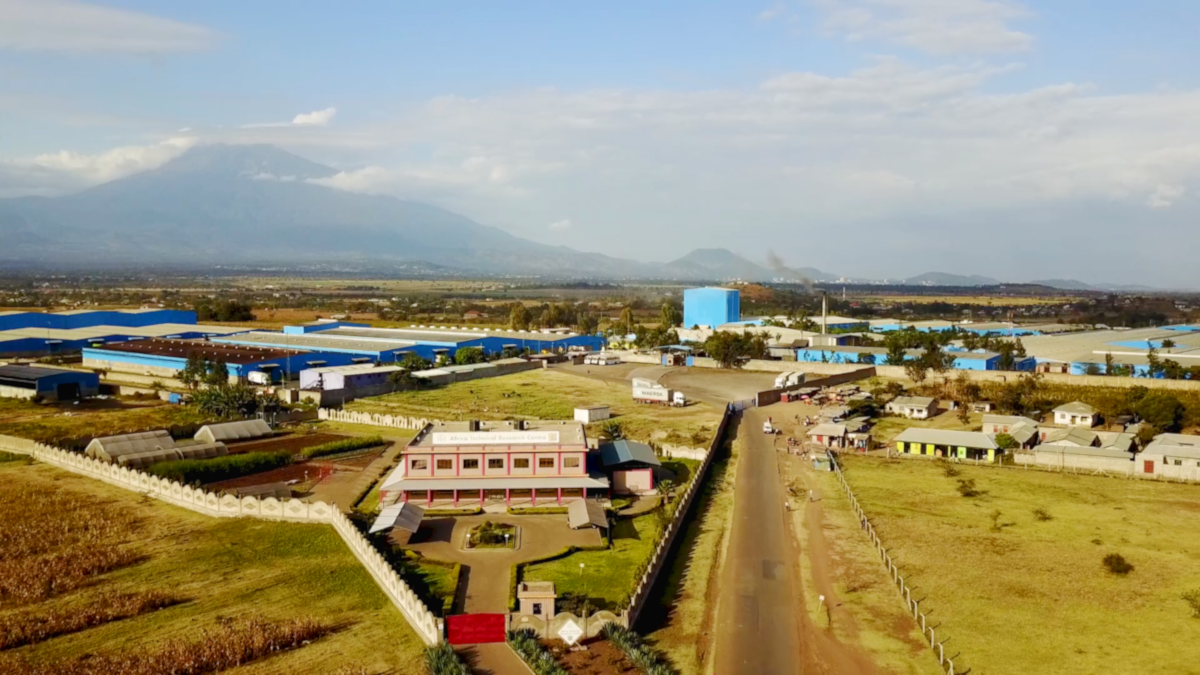 But Aflasafe will be different for us when we now look at customers. For stemming postharvest losses, we've mainly targeted smallholder farmers because more than 80% of Tanzania's grain is produced by smallholder farmers. These farmers too will be a target for Aflasafe, but not in these initial stages. Persuading masses of smallholder farmers to use Aflasafe, while not impossible, will take time, as they will first want to test and see for themselves that the product indeed actually works like it should. This is one of the lessons we've learnt from our experience in marketing our AgroZ hermetic bags for safe crop storage. For one, convincing customers to use hermetic bags over those they've been using takes time. Secondly, it is those who've suffered the pinch and pain of postharvest losses that will be the most open to an innovation that will control – or completely eliminate – these losses they've previously suffered, and are therefore that much more open to tested and proven solutions that will pre-empt further loss now and in the future.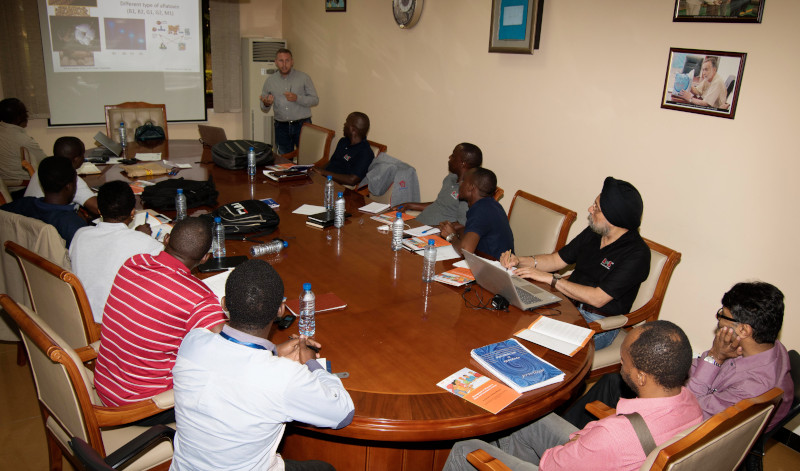 For this reason, in the early stages of our Aflasafe marketing plan, we will first mainly focus on the critical market segment of bulk clients already keen to streamline their supply chain by keeping it aflatoxin-safe, and who are therefore much more highly likely to readily buy Aflasafe. It is also much easier for them to reach and also convince – or require – Aflasafe use by the groups of smallholder farmers who supply them through structured out-grower schemes run by these bulk buyers. We believe that by targeting this pivotal sub-sector with considerable economic muscle and reach, word on Aflasafe will spread further and faster.
This is not by any means to say that we will not be reaching smallholder farmers directly ourselves. It's just that we're taking a realistic and pragmatic approach in so doing. In fact, smallholder farmers are our key target in Year 3 of our structured and stepwise marketing plan for Aflasafe TZ01. Among the bulk buyers we plan to work with are alcohol breweries and grain aggregators, processors and exporters such as Musoma Foods, Union Stores and Services, Kibaigwa Flour Mills and Chamwino.
We're also very keen to hear how Aflasafe is being marketed in other countries, and therefore warmly welcome the upcoming conference revolving around commercial Aflasafe manufacturing and distribution, and how our counterparts in these other countries ensure Aflasafe is cost-competitive. We hope to learn from their experience in taking this novel product to market, in our bid to assure safer food for Tanzanians.
LINKS