What a joyous occasion we celebrated recently, as our eldest daughter left home and stepped out into the world on the arm of a new partner!
We are delighted to announce that on 12th March 2018, a formal Technology Transfer and Licensing Agreement (TTLA) was signed between the International Institute of Tropical Agriculture (IITA) – the developers of Aflasafe – and Harvestfield Industries Ltd, Nigeria. Sealed at a colourful ceremony crackling with energy and optimism, the agreement established the company as the exclusive national manufacturer and distributor of Aflasafe™. This is the registered name for the Aflasafe product customised for Nigeria to protect maize and groundnuts from lethal aflatoxin – the first country-tailored version of Aflasafe to be developed and hence our eldest child.
"I welcome everyone here this afternoon to be part of this milestone that has been achieved. And I want to ensure IITA that, with this daughter that you have allowed us to marry, you shall never be disappointed!" – Mr Martins Aderemi Awofisayo, Managing Director, Harvestfield.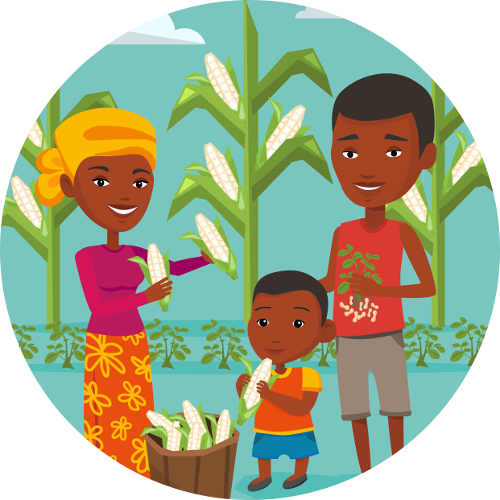 Like any good relationship, this one is founded on a long courtship. IITA went through a comprehensive and rigorous process lasting over a year to find the right partner for Aflasafe commercialisation here in its country of birth, and Harvestfield needed to be a resolute and committed contender to make it through. The process even included a group dating event – or in other words, an Investors Forum for interested organisations – followed by lots of negotiation to make sure that the partnership would work well for both parties, before the agreement was drawn up.
And the relationship is already blossoming, with Harvestfield keen to invest in a solid future for Aflasafe™. The company already has 18 field offices and warehouses across Nigeria, where Aflasafe is available to farmers at affordable prices. Harvestfield are now creating a further eight field offices, to a total of 26, in order to boost their distribution capacity for Aflasafe.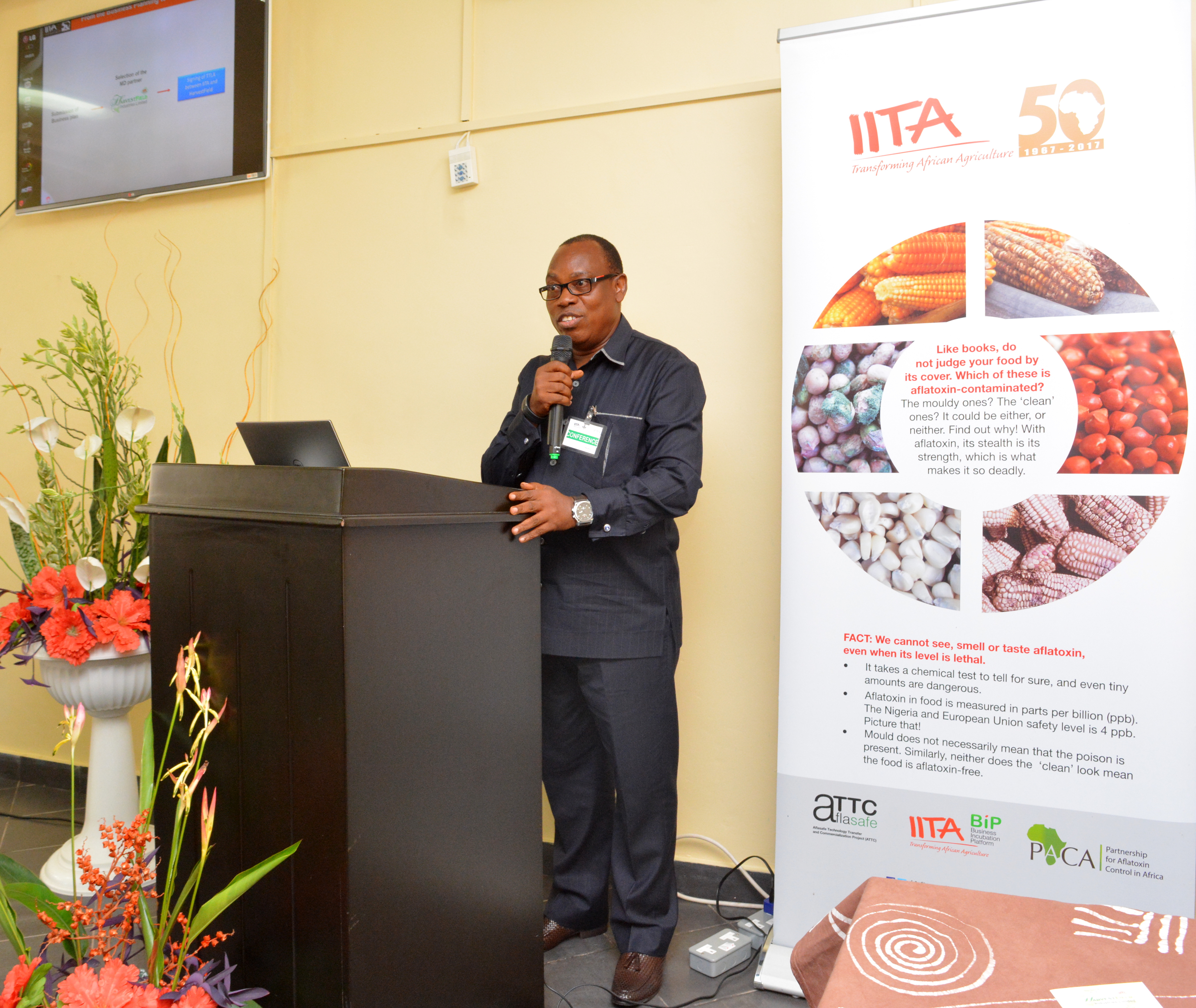 "Why are we going for this?" posed Mr Martins Aderemi Awofisayo, Managing Director of Harvestfield. "Definitely as the private sector we want to make a profit – but at the same time we were not driven by the profit we would make from Aflasafe. We were driven by the health benefits of the use of Aflasafe in Nigeria, the health impacts of aflatoxin. Harvestfield started in 2000 – in three weeks' time we are going to be 18 years old – and we set ourselves to be the leaders in our chosen field. That is to provide solutions to farmers in Nigeria, pure and simple – and Aflasafe is a solution. That is what brought us to it."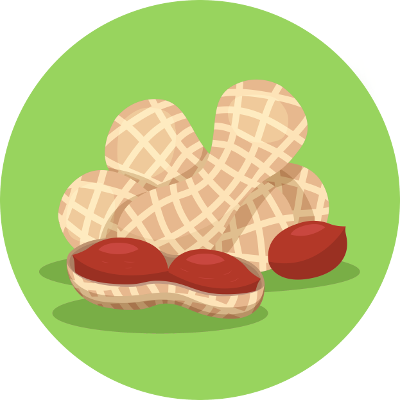 Recent media reports show all too well the scale of the problem – the alarming death toll due to aflatoxin in food here in African's most populous nation, as well as its crippling economic cost. But there is plenty of hope, as Dr Kenton Dashiell, IITA's Deputy Director General, Partnerships for Delivery, explained. For local industries that demand high-quality grain, such as poultry farming and baby-food and breakfast-cereal manufacture, Aflasafe offers the chance to be more profitable and competitive. A further huge benefit promises to be the revival of the groundnut-export industry. Nigeria was once the number one exporter in the world, earning many millions of dollars every year. This figure is now down almost to zero, and shipments are rejected by importers due to aflatoxin contamination, but demand is high in markets such as Europe, and groundnuts have the potential to once again be a major money-spinner for Nigeria – and other West African countries too.
"We are delighted that as a team, all of those working on Aflasafe – and there are many – have reached a point today where our dream of having this product manufactured, marketed, sold – all those things that are important for Aflasafe to be successful – is now riding on the shoulders of Harvestfield Industries Limited. So, if you want to find the number one supporter of Harvestfield, it's Ken Dashiell. I want them to become the richest people in Nigeria because they have sold Aflasafe to millions and millions of farmers," quipped Dr Dashiell.
Though Aflasafe™ is our eldest daughter, she is not the first to fly the nest: in September 2017 a TTLA was signed with BAMTAARE Services that kickstarted commercialisation of Aflasafe SN01 in Senegal and The Gambia. Aflasafe is the first product of IITA's Business Incubation Platform (BIP), its technology delivery arm, to reach this stage on the journey to long-term independence and sustainability. "In creating BIP, IITA had a vision to create a platform that would serve as a bridge between research and the market," said Mr Abdou Konlambigue, Managing Director of IITA's Aflasafe Technology Transfer and Commercialisation initiative (ATTC). "Through BIP, more research products with high impact potential will soon be following Aflasafe's lead in commercialisation."
As part of the ongoing collaboration with Harvestfield, IITA will gradually transfer technical know-how to the company – including in the building of a Harvestfield factory to make Aflasafe – and provide both business-development and scientific support. And while the TTLA grants Harvestfield five-year exclusivity, it is conditional on their meeting firm annual targets and requires effective product distribution to farmers.
"In many things, when Nigeria shows the way, a lot can happen in Africa." – Dr Nteranya Sanginga, IITA Director General
One of the first challenges for Harvestfield is the low level of awareness in Nigeria – as in many other afflicted countries – of the deadly perils of aflatoxins in food, or of the solutions. Aflatoxin is largely a slow, invisible killer and so is tragically little known. The company has already begun to tackle this problem head-on, at an impressive and ambitious scale, with two major nationwide aflatoxin-awareness and training campaigns.
"We love our daughter, we've given her to you, and you're obviously going to take good care of her," said IITA Director General, Dr Nteranya Sanginga, concluding the signing ceremony. "In many things, when Nigeria shows the way, a lot can happen in Africa. I believe that this lead that we've taken today is a major step which is going to help not only Nigeria but Tanzania, Congo, all those places where aflatoxin is really a major problem."
For lots more information about the TTLA, our partnership with Harvestfield, Aflasafe and aflatoxin in Nigeria, and the background to the development of Aflasafe™, see our press release.
Where else are we in Africa? Visit Aflasafe where I am