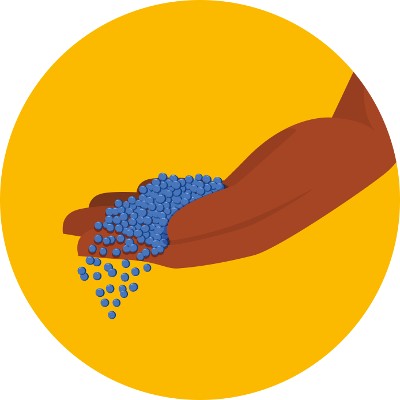 For all those interested in how we can encourage the adoption of a 'non-traditional' product like Aflasafe in pre-existing crop market and value chains, we are delighted to share not one but two informative and accessible new communications products from our colleagues at the AgResults Nigeria Aflasafe™ Pilot.
Their new video documentary is brimming with interviews with a wide range of people involved in the project, as well as great footage from the field. They explore the approaches adopted to strengthen private-sector engagement in bridging the upstream–downstream disconnect in maize production. They also examine both bottlenecks and incentives for smallholder farmers to use Aflasafe to successfully reduce aflatoxin contamination and create sustainable market demand for Aflasafe™ – our Nigeria-specific product.
As the video explains, the pilot partners with private-sector aggregators and grain traders – collectively termed implementers – who purchase Aflasafe and supply it to smallholder maize farmers. AgResults thoroughly trains and supports the implementers in integrated aflatoxin management in maize production, including the use of Aflasafe. The implementers then work directly with farmers to help them produce high-quality, aflatoxin-reduced maize. They monitor farm management practices, aggregate farmers' produce and link them with premium market outlets. Poultry producers, for example, are willing to pay extra and keen to build relationships as purchasers, thanks to the reduced mortality, better growth and reduced antibiotic use in their birds fed Aflasafe-treated maize grains.
The implementers are therefore the conduit through which smallholder farmers access Aflasafe, as well as technical knowledge and other inputs to boost their productivity. It is a business partnership that profits both implementers and farmers, making it sustainable into the future. So far, 24 implementers are working with almost 28,000 maize farmers in 11 Nigerian states. The pilot is the first of six by AgResults that are testing this type of model, collaborating with the private sector to create 'pull mechanisms' to drive agriculture innovation and facilitate access to valuable technologies by smallholder farmers.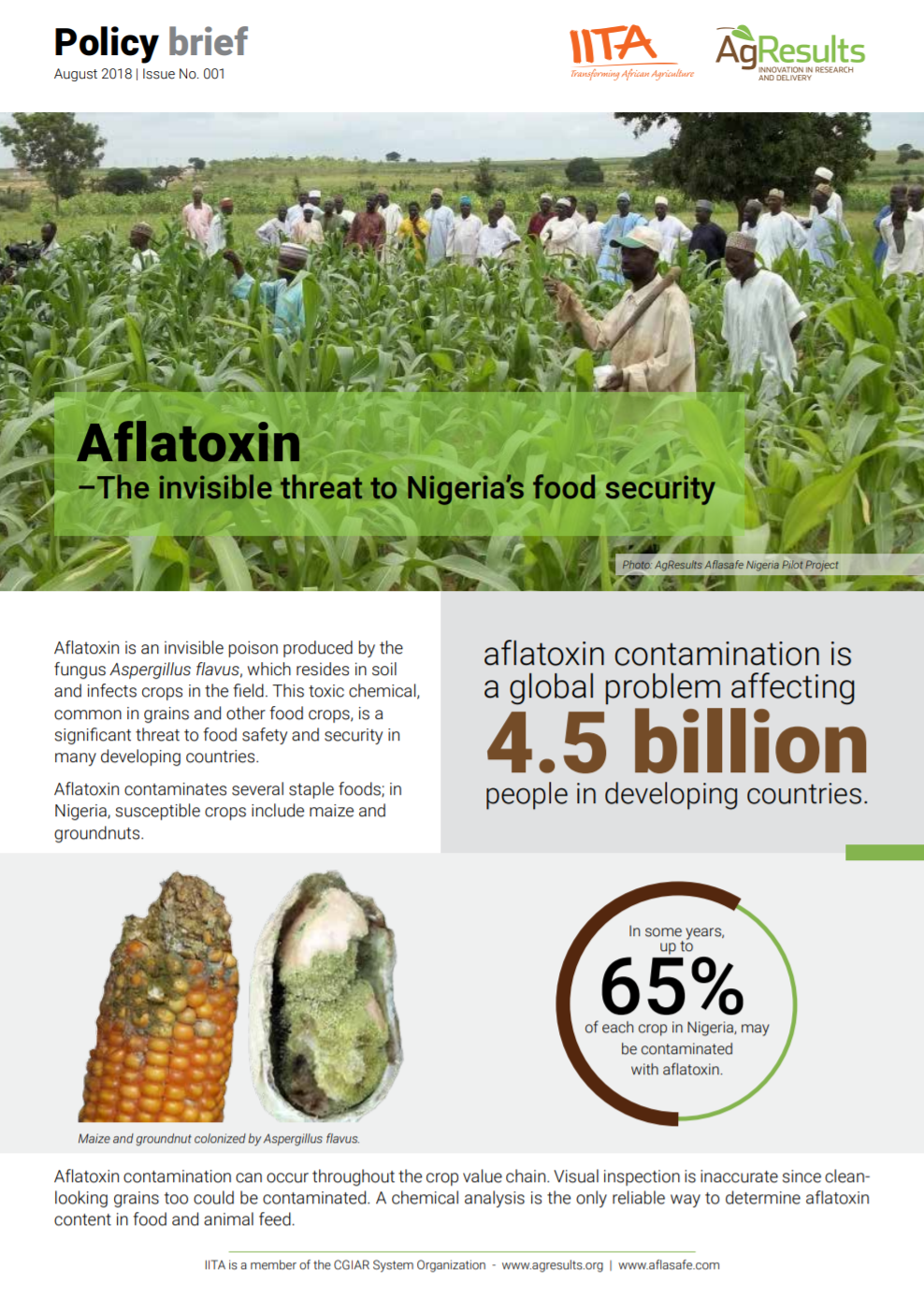 "The introduction of Aflasafe by the implementer was of great benefit to us because we had never heard of it before, and if not for the use of Aflasafe we wouldn't be getting a premium on our maize," says Mojisola Oduola, a farmer in Oyo State. "We would have been selling at a normal price in the market. Spoilage has drastically reduced, and the quality of my maize grains has improved. The implementers have really supported us."
AgResults have also produced a concise policy brief with a rundown of aflatoxin and Aflasafe, particularly in the Nigerian context, as well as policy recommendations. In addition to promoting Aflasafe adoption by farmers, their suggestions include raising awareness amongst farmers and consumers, encouraging investment in low-cost aflatoxin testing, and monitoring and enforcement of aflatoxin standards – all alongside ongoing efforts to promote and support Aflasafe adoption.
LINKS