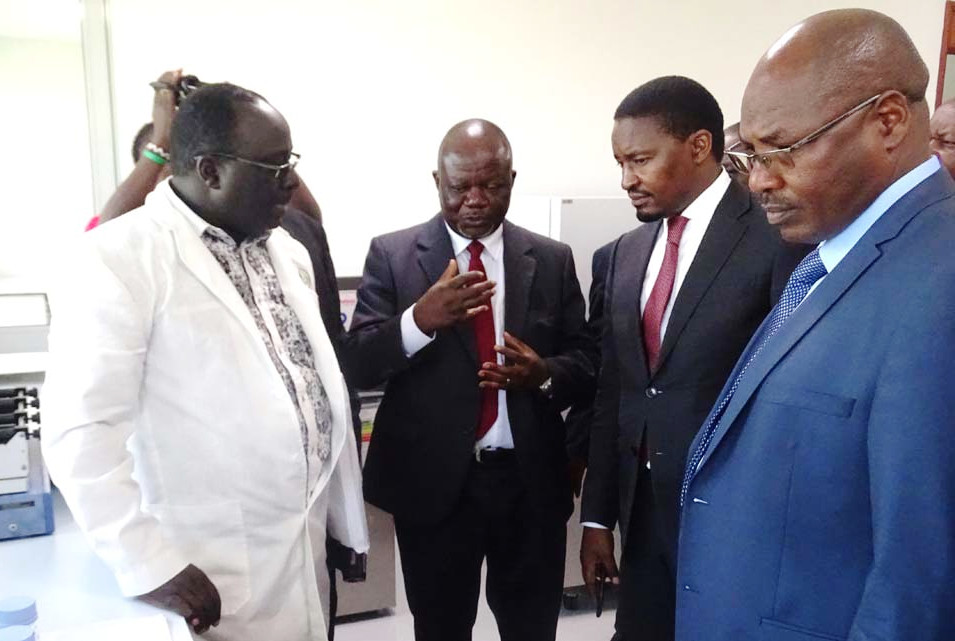 It was a ringing endorsement for Aflasafe when Cabinet Secretary for Agriculture and Irrigation, Mwangi Kiunjuri, toured the new Aflasafe KE01 factory at Katumani, Eastern Kenya, on 4th June 2018, leading a high-powered delegation from Kenya's Ministry of Agriculture and Irrigation. He was accompanied by the Principal Secretaries of Research and Livestock in the Ministry of Agriculture and Irrigation, Prof Hamadi Iddi Boga and Mr Harry Kimutai.
"What we need is to introduce Aflasafe to our farmers," said Mr Kiunjuri. "We are coming up with a policy, which I will push through the Cabinet, to ensure that every farmer in the country uses Aflasafe, especially in the highly infested areas." He also backs the inclusion of Aflasafe KE01 as one of the inputs in the government's subsidy programme.
The factory is being jointly run by IITA and the Kenya Agricultural and Livestock Research Organisation (KALRO) in these initial stages, before complete handover to KALRO. During the visit, Mr Kiunjuri was impressed by the plant's capacity to produce 10 metric tonnes of Aflasafe per day, with the potential to scale up to more than 40 tonnes. He noted that it would help ensure food security for Kenya, one of the government's top priorities.
"The government is ready to assist farmers. With the right support, farmers will benefit through Aflasafe."
LINKS