It's a Yes! to Aflasafe from significant movers and shakers in high places
The Government of Nigeria will continue its Aflasafe™ programme which the federal government has been implementing since late 2017.
This continuation was re-affirmed by the Honourable Minister for Agriculture and Rural Development, Chief Audu Ogbeh, at a May press briefing following the weekly Federal Executive Council (FEC) meeting presided over by President Muhammadu Buhari at the Council Chamber, Presidential Villa, Abuja.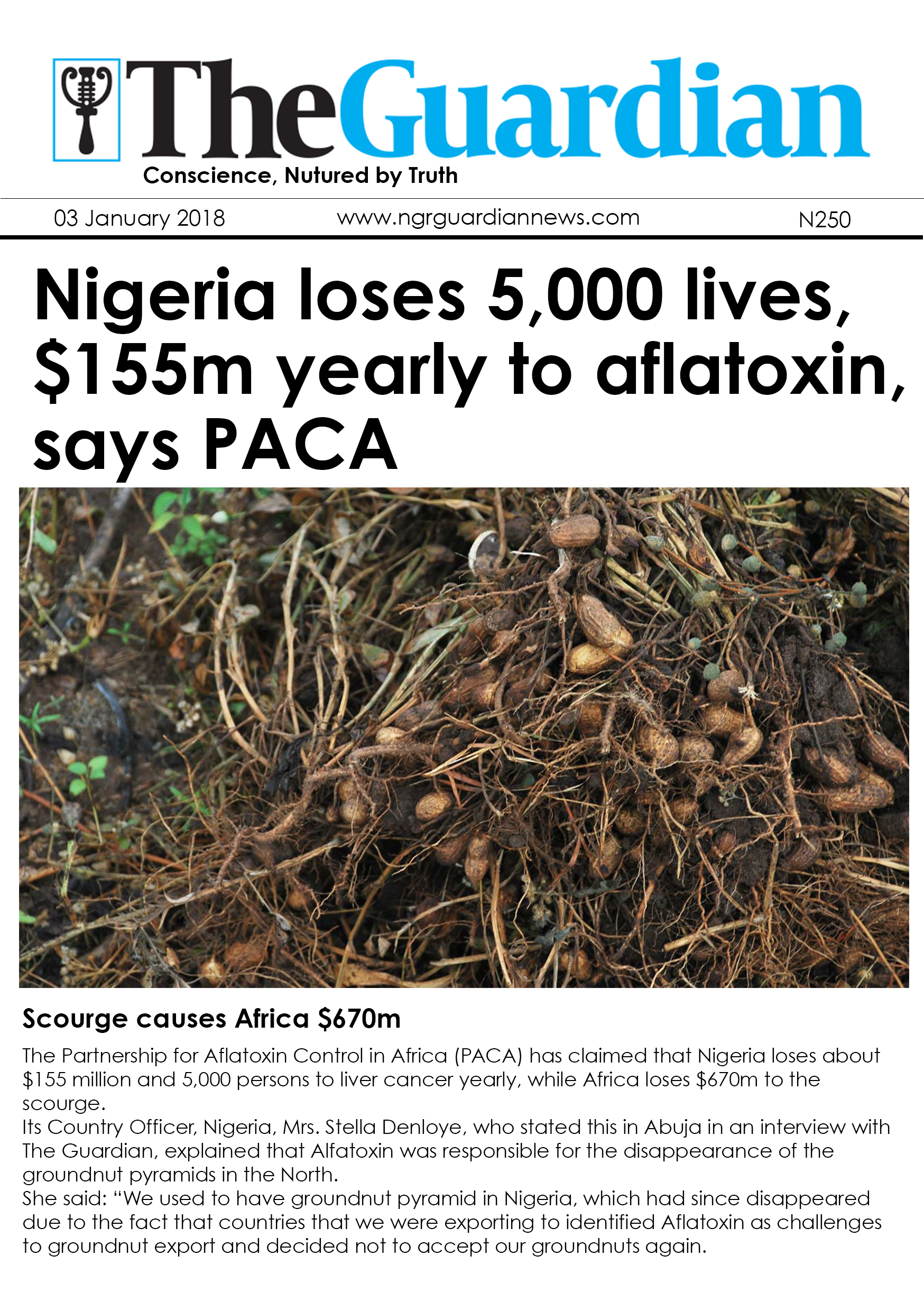 "Our maize is not selling because of issues of aflatoxin and mycotoxins," lamented Hon Ogbeh. "We're dealing with that." Hon Ogbeh further revealed that the Minister of Health had confirmed aflatoxin to be a very big threat to consumer health.
Besides the gains to be made by recouping lost trade opportunities at home and abroad, Aflasafe will also contribute to the country's food safety, for which a Food Safety Bill has been drafted. Aflasafe has much to contribute to the country's Green Alternative drive whose quest is to diversify Nigeria's exports, weaning the economy away from oil to non-oil exports.
The government is not alone in taking strong bold action on aflatoxin, and actors outside government are also rallying to the call for the country to march on comprehensively tackling aflatoxin, with Aflasafe as a main weapon in the arsenal. The powerful Maize Association of Nigeria (MAAN) has confirmed it will join hands with the government in this fight, and that its farmers will use Aflasafe. "We are going to collaborate with the Ministry and all other relevant agencies concerned to use Aflasafe so that we now produce aflatoxin-safe maize in Nigeria," said Mr Bello Abubakar Funtua, MAAN President.
The National Groundnut Producers, Processors and Marketers Association of Nigeria (NGROPPMAN) has affirmed the same on using Aflasafe to fight aflatoxin in groundnuts. NGROPPMAN has gone another step further, starting with initially free Aflasafe distribution to farmers in its network in 30 of Nigeria's 36 states for the 2019 sowing season.
According to the Nigerian Television Authority (NTA), most bulk commodity traders source their produce from informal markets where standards are not well-regulated, leading to rejection of Nigerian produce by local quality-conscious food-processing companies, and by external markets in Europe, Latin America and Asia. "If we don't address quality issues, it means we will not build that link between our farmers and industry," observed Mr Paul Ilona, HarvestPlus Country Manager for Nigeria.
"We'll review the standards of the maize value chain," revealed Ms Heather Akanni, Technical Advisor to the Minister of Agriculture and Rural Development. She added that the Ministry will also ensure that the government pays more attention to quality standards in agriculture by signing the food safety and policy bills into law, amongst other related and facilitative government documents, to enable Nigeria's produce to compete favourably on the international scene.
If the government with its immensity and power is the vehicle for the march to fight aflatoxin, and the farmer associations the wheels given their broad and influential reach where the rubber meets the road, then the engine for this vehicle is the private sector.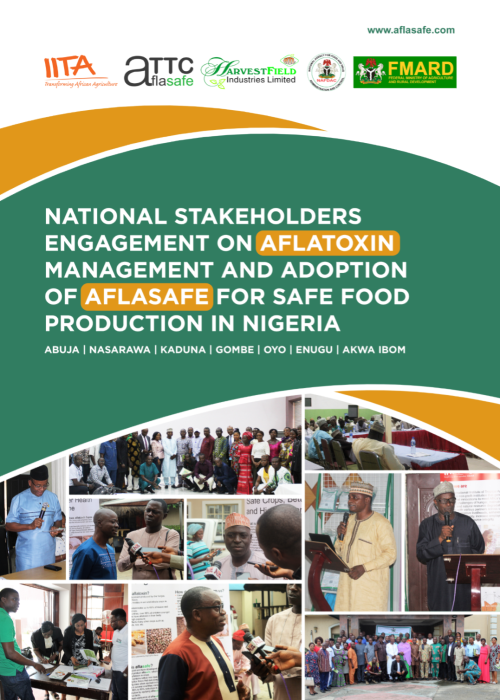 Stepping up to the plate for the private sector in Nigeria's anti-aflatoxin revolution is Harvestfield Industries Ltd, headquartered in Lagos, and the IITA-licensed exclusive manufacturer and distributor of IITA's Aflasafe™. This is the product specially formulated for Nigeria, made from fungi gathered from the country's own crops and soils. We recently spoke to Harvestfield on their approach to ensuring Aflasafe reaches all corners of Nigeria. Harvestfield is not resting on their laurels or licence but have been on the road since signing the agreement with IITA, reaching Nigerians with the message on the menace of aflatoxin, and how to tackle it using Aflasafe and good agricultural practices. This year was no different, and Harvestfield has conducted awareness campaigns in June and July, covering the expanse of all the country's six geopolitical zones.
ATTC's advocacy role did not end with signing up Harvestfield. Besides providing technical support to Harvestfield as part of the agreement, ATTC has continued to coordinate the Export-Oriented Production Cluster initiative (OPEC for short), as a 'brown gold' alternative to oil exports. Likewise, ATTC has been on the frontline standing shoulder-to-shoulder with Harvestfield in raising awareness on aflatoxin, alongside the Federal Ministry of Agriculture and Rural Development, the National Agency for Food and Drug Administration and Control (NAFDAC) and the Partnership for Aflatoxin Control in Africa (PACA).
ATTC is therefore a committed comrade-in-arms in Nigeria's combat against aflatoxin in food, and the country's progressive march to food safety for all Nigerians.
LINKS