2018
Award-winning Charity Mutegi joins Borlaug Blog to explore food-security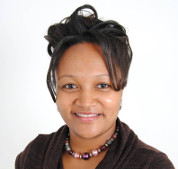 March 2018 saw the publishing of a fantastic blogpost by Dr Charity Mutegi, our Aflasafe R&D Manager for East Africa, on 'Hungry Bellies and Silent Killers: Why both Quantity and Quality Matter in Food Security'. It was part of a series around the 2017 World Food Prize on the newly launched Borlaug Blog, exploring the theme of global food security. She was invited to contribute as a previous winner, in 2013, of the Norman Borlaug Award for Innovation and Field Application (see below).
Charity gives us a panoramic view of the invisible but deadly dangers in everyday African diets, and considers the dilemma of plenty versus safety. She examines aflatoxin and how scientific results are being translated into major mainstream change. "A full belly should sit within a healthy body," writes Charity. "Food is essential to life, yet it is almost impossible to eat safely in much of Africa – and right there lies the paradox of achieving meaningful food security in our continent."
Read more: our news item | Charity's blog piece
2017
2017 Excellence in International Service Award from the American Phytopathological Society to Ranajit Bandyopadhyay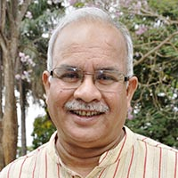 We could not be prouder of our very own Dr Ranajit Bandyopadhyay, Principal Scientist in Plant Pathology and Leader of the Africa-wide Aflasafe Initiative at IITA. In August 2017 he was officially presented with the 2017 Excellence in International Service Award by the American Phytopathological Society (APS), the world's preeminent professional society for plant pathologists, at its Annual Meeting in San Antonio, Texas, USA. The award is a special annual recognition, conferred on one outstanding member of APS perceived to have significantly contributed to the development of the science of plant pathology outside his home country.
As APS noted, "During the past 30 years, Bandyopadhyay has made several significant contributions in research, development, communication and education for the management of seemingly intractable disease problems in many African nations, and in Brazil and the U.S. Demonstrating rare versatility, he integrated technical, institutional and policy options to improve the productivity and safety of crops and the incomes of farmers in Africa. He emphasized multi-institutional, multi-national and multi-disciplinary partnerships to solve complex problems". With regard to his work on Aflasafe, "Bandyopadhyay has maintained a singular vision on drastically reducing the number of Africans who get poisoned by aflatoxins from the food they grow."
Read more: IITA news item | APS award page
Biological control review awarded 'Best paper of the year 2016' by World Mycotoxin Journal – and by IITA too
In early 2017, our Open Access article 'Biological control of aflatoxins in Africa: current status and potential challenges in the face of climate change' was awarded 'Best paper of the year 2016' by the Editorial Board of the prestigious World Mycotoxin Journal. The paper's lead author was Dr Ranajit Bandyopadhyay, Principal Scientist in Plant Pathology and Leader of the Africa-wide Aflasafe Initiative at IITA. Several other co-authors are also members of the IITA team, while others are members of USDA-ARS/University of Arizona. Examining the current status of and challenges to biological control of aflatoxins, the article contains a wealth of information and ideas. It details the prevalence and impact of aflatoxins in Africa; the research and development process behind Aflasafe; and prospects for the future, including large-scale adoption of Aflasafe and the impacts of climate change.
In November 2017, the paper received a further recognition from IITA when it was named 'Best paper of the year 2016' by the Board of Trustees at IITA's Annual Review of Planning Meeting. It was selected for this honour from across the organisation's research output.
Read more: full paper | note in World Mycotoxin Journal | IITA news item
2016
Ranajit Bandyopadhyay and Peter Cotty: Agents of Change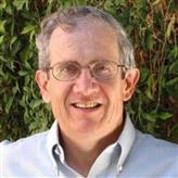 In October 2016, Dr Ranajit Bandyopadhyay and Prof Peter J Cotty were jointly celebrated as winning Agents of Change in Research and Technology by the Partnership for Aflatoxin Control in Africa (PACA) of the African Union Commission at its biennial Partnership Platform Meeting. This recognised their extraordinary efforts as champions of the adoption, implementation, and success of aflatoxin mitigation strategies.
Dr Bandyopadhyay is a Principal Scientist in Plant Pathology and Leader of the Africa-wide Aflasafe Initiative at IITA. Prof Cotty is a Research Plant Pathologist and Lead Scientist for the Agricultural Research Service of the United States Department of Agriculture, and pioneered the biological control approach to aflatoxin. Together they led the research that applied this approach in Africa and led to the creation of Aflasafe.
2013
Charity Mutegi scoops the Norman Borlaug Award for Innovation and Field Application
Honouring her outstanding work on Aflasafe, Dr Charity Mutegi was the winner of the 2013 Norman Borlaug Award for Innovation and Field Application. This international award from the World Food Prize Foundation recognises young researchers for innovation in food security. She received the award in for her efforts in extending this highly effective and all-natural aflatoxin control technology from the laboratory to the field, and in creating awareness about aflatoxin and its management among various stakeholders.
"Dr. Mutegi is an inspiration to other young scientists around the world. She tackled a critical problem, and has effectively transferred her own scientific knowledge to farmers and policymakers to help improve food safety for the entire region," said Ambassador Kenneth M. Quinn, President of the World Food Prize. "Like Dr Borlaug, she has put the needs of people first, and has shown persistence, innovation, effective communication, contribution to science, and application of that science to improve lives and livelihoods."
Dr Mutegi said that she has dedicated her life's work to food safety because she has seen the effects of aflatoxin contamination at first hand in her home country of Kenya. Dr Mutegi is the Kenya Country Coordinator for Aflasafe.
Read more: coverage in The Standard, Kenya | profile at World Food Prize | IITA news item