For Aflasafe superfans, go straight to the event page for our 1st Aflasafe for Africa Conference, fighting aflatoxin in food, held 4th–5th November 2019, Mount Meru Hotel, Arusha, Tanzania.
View all events
Aflasafe SN01 launch in Senegal
Event date: March 22, 2017
Location: Dakar, Senegal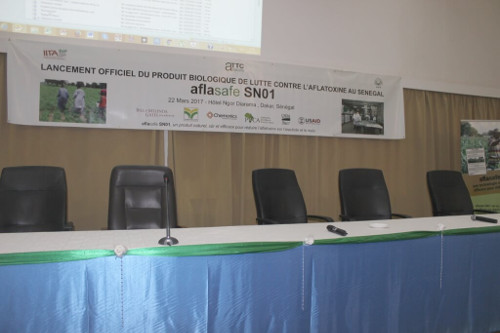 On 24
th
March 2017, Aflasafe SN01 was officially launched in Dakar to fight the damage to Senegal's health, farming and trade caused by aflatoxin contamination. Among the speakers, Mr Abdou Konlambigue, Managing Director of the Aflasafe Technology Transfer and Commercialisation initiative, discussed the attractive business opportunity that Aflasafe offers for local firms.