For Aflasafe superfans, go straight to the event page for our 1st Aflasafe for Africa Conference, fighting aflatoxin in food, held 4th–5th November 2019, Mount Meru Hotel, Arusha, Tanzania.
View all events
Launch of Aflasafe BF01
Event date: June 26, 2018
Location: Ouagadougou, Burkina Faso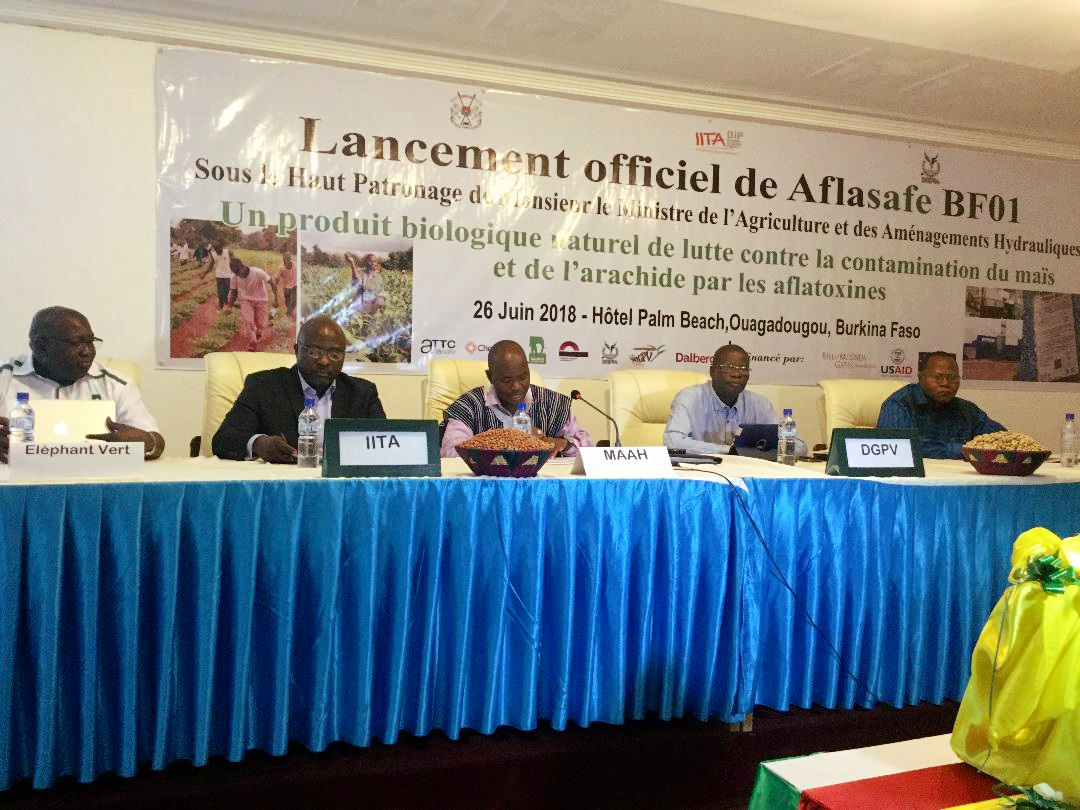 On 26
th
June 2018, Aflasafe BF01 was officially launched in Ouagadougou, Burkina Faso to help protect the country's food. "Today marks a very important step in combating aflatoxin in Burkina Faso," said Dr Hamidou Traore, Director General,
Institut de l'Environnement et de Recherches Agricoles
, speaking at the launch. Maize and groundnut, staples on Burkinabe tables, are particularly vulnerable to the toxin – but tests have shown that specially tailored Aflasafe BF01 reduces contamination by about 96% at harvest time.