Warning
: Undefined array key "future" in
/home/aflasafe/public_html/wp-content/themes/aflasafe/functions.php
on line
1737
For Aflasafe superfans, go straight to the event page for our 1st Aflasafe for Africa Conference, fighting aflatoxin in food, held 4th–5th November 2019, Mount Meru Hotel, Arusha, Tanzania.
View all events
Investors Forum for Aflasafe GH02
Event date: August 15, 2017
Location: Accra, Ghana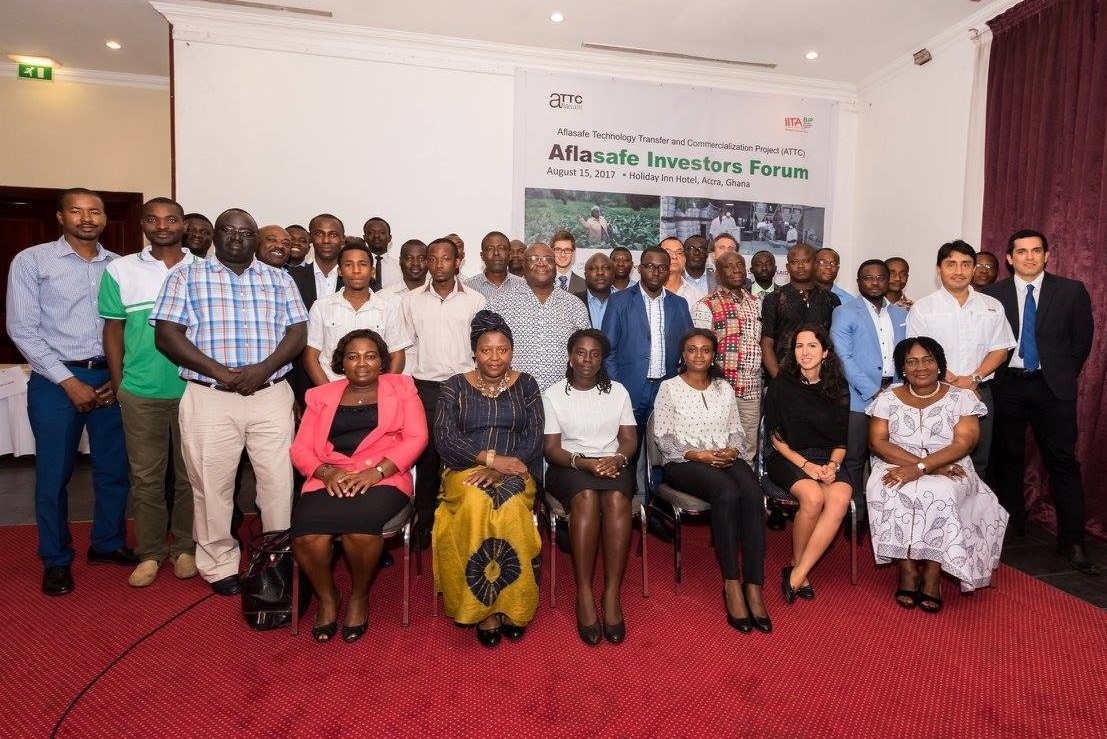 On 15
th
August 2017 an Investors Forum for Aflasafe GH02 was held in Accra, Ghana. It presented Aflasafe to the private sector, discussed options for commercialisation and explored business opportunities in manufacturing and distribution, generating considerable interest. During this forum, it was revealed that studies show contamination of food in Ghana by deadly aflatoxin to be very high, soaring by as much 200 times above the recommended safety limits, while Aflasafe testing in the country has been highly successful in cutting toxin levels. The event was shortly followed by the official registration of Aflasafe GH02 for use in maize and groundnuts by Ghana's Environmental Protection Agency, setting all lights to green for commercialisation.