Warning
: Undefined array key "future" in
/home/aflasafe/public_html/wp-content/themes/aflasafe/functions.php
on line
1737
For Aflasafe superfans, go straight to the event page for our 1st Aflasafe for Africa Conference, fighting aflatoxin in food, held 4th–5th November 2019, Mount Meru Hotel, Arusha, Tanzania.
View all events
Aflasafe SN01 launch in The Gambia
Event date: March 24, 2017
Location: Banjul, The Gambia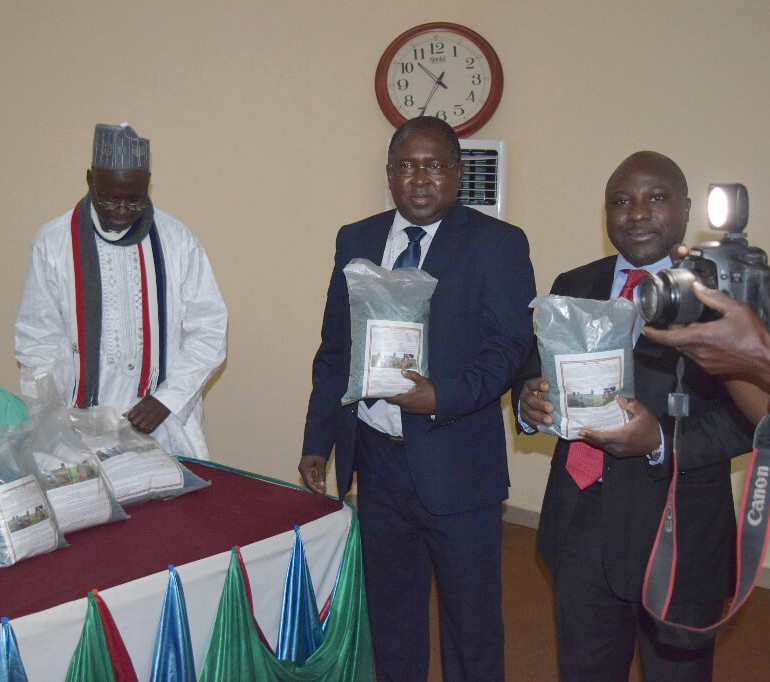 On 24
th
March 2017 Aflasafe SN01 was officially launched in Banjul to combat aflatoxin in The Gambia's groundnuts and maize. Speaking on behalf of the Minister of Agriculture, Hon Omar A Jallow, the Permanent Secretary of the Ministry, Dr Sait Drammeh, said, "Tests conducted in Senegal and The Gambia over the past five years and two years, respectively, have resulted in an aflatoxin reduction level of more than 95%, which is very encouraging. This launch comes at a time when The Gambia is ready to address the issue of aflatoxin as a whole." Indeed, the event followed the development of a National Aflatoxin Control and Investment Plan, which Aflasafe can help achieve.