Warning
: Undefined array key "future" in
/home/aflasafe/public_html/wp-content/themes/aflasafe/functions.php
on line
1737
For Aflasafe superfans, go straight to the event page for our 1st Aflasafe for Africa Conference, fighting aflatoxin in food, held 4th–5th November 2019, Mount Meru Hotel, Arusha, Tanzania.
View all events
TTLA for Aflasafe TZ01
Event date: May 7, 2019
Location: Arusha, Tanzania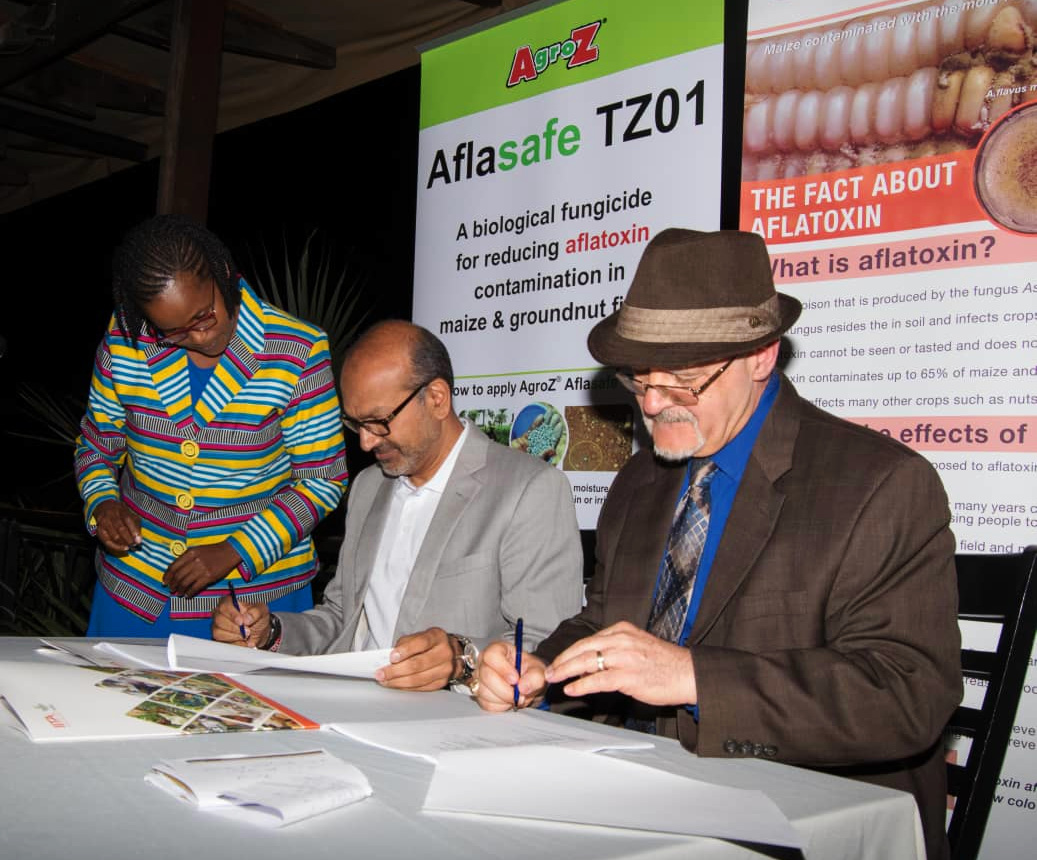 On 7
th
May 2019, in Arusha, Tanzania, an Aflasafe Technology Transfer and Licensing Agreement (TTLA) was signed between A to Z Textile Mills Limited and the International Institute of Tropical Agriculture (IITA). This exciting ceremony formally established A to Z as the exclusive national manufacturer and distributor of Aflasafe TZ01, aiming to kick aflatoxin out of Tanzania's maize and groundnuts. "The multifaceted negative effects of aflatoxin, ranging from health to loss of trade and reduced agricultural productivity, make this fight against aflatoxin a holy cause," said Mr Kalpesh Shah, A to Z CEO, affirming the company's substantial investment in Aflasafe, and their proactive plans to get Aflasafe TZ01 on the market and into the hands of farmers by the end of 2019.