Warning
: Undefined array key "future" in
/home/aflasafe/public_html/wp-content/themes/aflasafe/functions.php
on line
1737
For Aflasafe superfans, go straight to the event page for our 1st Aflasafe for Africa Conference, fighting aflatoxin in food, held 4th–5th November 2019, Mount Meru Hotel, Arusha, Tanzania.
View all events
Launch of Aflasafe MWMZ01 and MW02 in Malawi
Event date: April 10, 2019
Location: Lilongwe, Malawi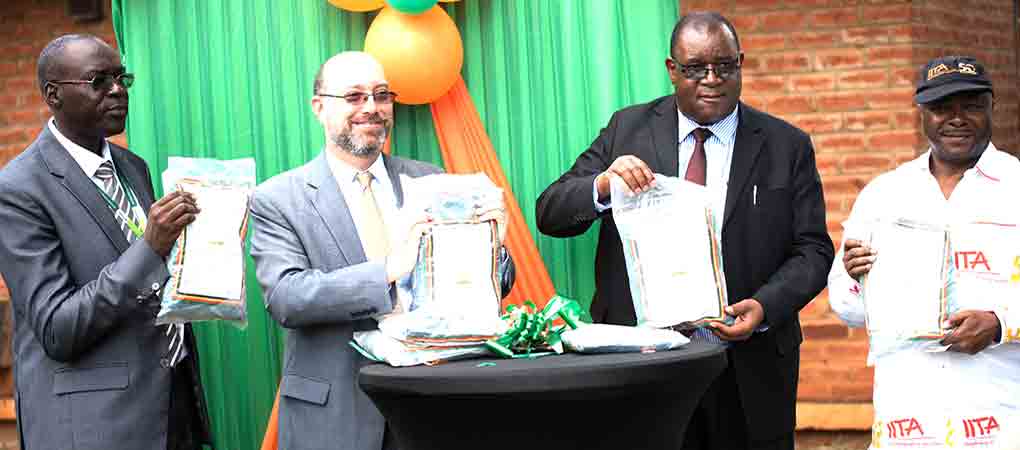 On 10
th
April 2019, Aflasafe MWMZ01 and Aflasafe MW02 were officially launched in Malawi, with powerful supporters, eager partners and improved infrastructure beside them in the fight against aflatoxin. The launch came alongside the handover of the Aflatoxin Research and Testing Laboratory to the Government of Malawi, in a single joyful celebration of the first fruits of a major collaboration for aflatoxin control. The Feed the Future Malawi Improved Seed Systems and Technologies (MISST) project was funded by the United States Agency for International Development (USAID) and brought together several key partners to tackle aflatoxin. Both Aflasafe MWMZ01 and Aflasafe MW02 consistently cut contamination in maize and groundnut by at least 90%, and their launch paves the way for sustainable commercialisation in Malawi, with potentially huge benefits for health and trade.