Warning
: Undefined array key "future" in
/home/aflasafe/public_html/wp-content/themes/aflasafe/functions.php
on line
1737
For Aflasafe superfans, go straight to the event page for our 1st Aflasafe for Africa Conference, fighting aflatoxin in food, held 4th–5th November 2019, Mount Meru Hotel, Arusha, Tanzania.
View all events
Investors Forum for Aflasafe TZ
Event date: September 3, 2018
Location: Dar es Salaam, Tanzania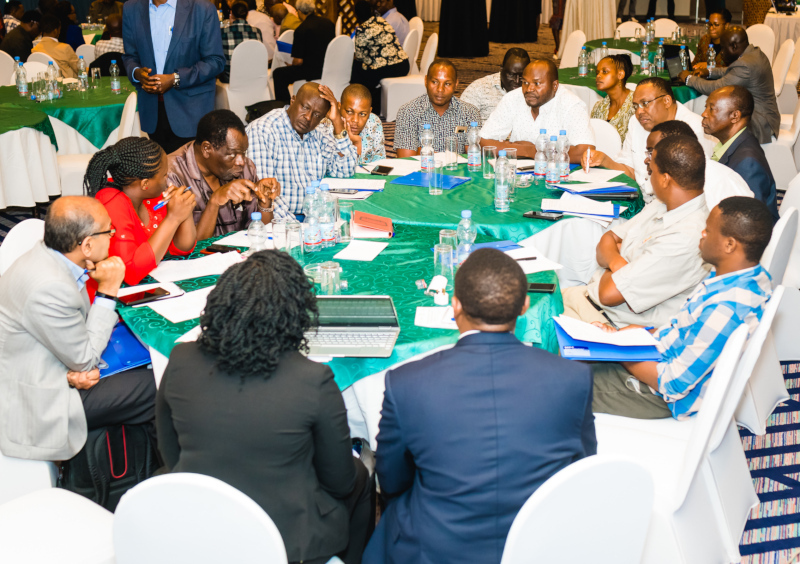 On 3
rd
September 2018, an Investors Forum for Aflasafe TZ01 and TZ02 – together dubbed 'Aflasafe TZ' was held in Dar es Salaam, Tanzania. It brought together stakeholders to explore business prospects and build connections, opening the door for commercialisation of Aflasafe and safer food for Tanzanians. The participants were full of questions, ideas and interest, and included members of the private and public sectors, policymakers, researchers, farmers, and development partners. 'We are now coming together with the business community and other stakeholders to jointly identify the most strategic path and the best partnerships to ensure Aflasafe reaches all maize and groundnut farmers in the country," said Mr Abdou Konlambigue, Managing Director of the Aflasafe Technology Transfer and Commercialisation initiative.