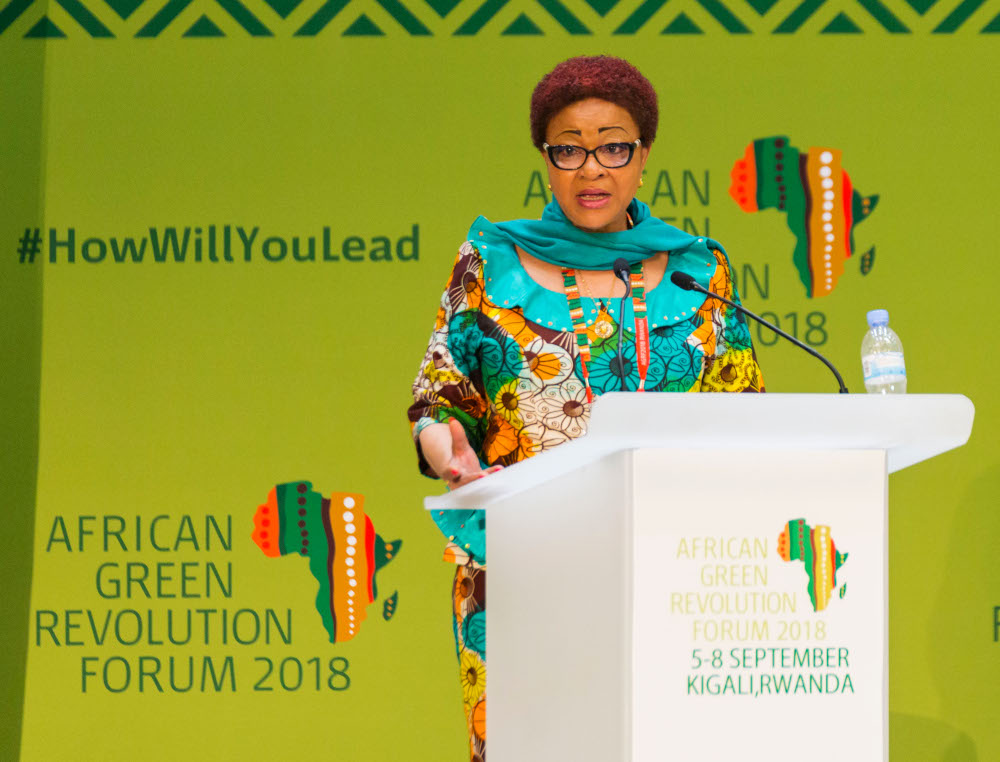 We cannot talk about food security and ignore food safety – its crucial cornerstone. Quantity without quality is no good, and food safety is right at the heart of food quality. After all, food is meant to nourish us, not to make us ill or, worse, kill us.
With this in mind, ATTC, the African Union Commission's Partnership for Aflatoxin Control in Africa (PACA) and the Alliance for a Green Revolution in Africa (AGRA) co-hosted a well-attended side event on 6th September 2018 entitled Raising food safety and quality standards: the essential bedrock of Africa's green revolution at the 2018 African Green Revolution Forum (AGRF), in Kigali, Rwanda.
The side event was graced by HE Amb Josefa Sacko (pictured), the African Union Commissioner for Rural Economy and Agriculture. We were thrilled to hear her announce that food safety will now be amongst the parameters to be measured in the African Union's Biennial Review framework. "This is because good health has a great impact in the economic development of any region," she clarified.
"We have to increase Africa's food production, reduce postharvest losses and meet quality and safety standards," stressed Dr Amare Ayalew, PACA Programme Manager. He lamented that emphasis has been almost exclusively on increasing food production, and yet food safety and good quality can increase productivity. Failure to address food quality compromises market access, income and health. "Aflatoxin illustrates this in practical terms," he said. "It is pervasive, with devastating effects on health, trade and food." Aflatoxin is responsible for at least 30% of liver-cancer cases in Africa, and enormous lost export opportunities. Africa could be earning up to USD 1.2 billion in exports, not the paltry USD 62 million she currently does.

In step with the AGRF theme, Lead, measure, grow: enabling new pathways to turn smallholders into sustainable agribusinesses, IITA is taking leadership in food-safety research on aflatoxin, with products such as Aflasafe which is now increasingly being made available to farmers. "But IITA is not going it alone," revealed Mr Abdou Konlambigue, ATTC Managing Director. "This is because food safety is a multi-sectoral and inter-country issue."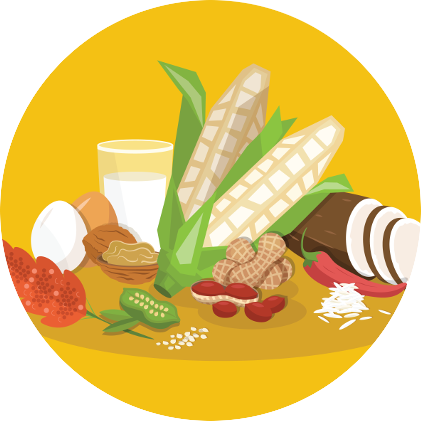 Food safety and aflatoxin were not limited to the side event but also accentuated at several plenary sessions and other side events. Clearly, the movement for safe food is gathering momentum and gaining traction. ATTC is privileged to be part of that movement, with a clear call to action to assure safer food for Africa – a goal that's at the heart of all we do.
Prof Ruth Oniang'o's words are as true today as when she said them last year: "Bad food is no food." Prof Oniang'o was co-winner of the 2017 Africa Food Prize.
And while we're on the  subject of the Africa Food Prize and fast-forwarding to this year, we're glowing with pride to note that IITA was awarded the 2018 Africa Food Prize for its research leadership and innovation, as announced during the 2018 AGRF.
LINKS