Aflatoxin control: Whose responsibility?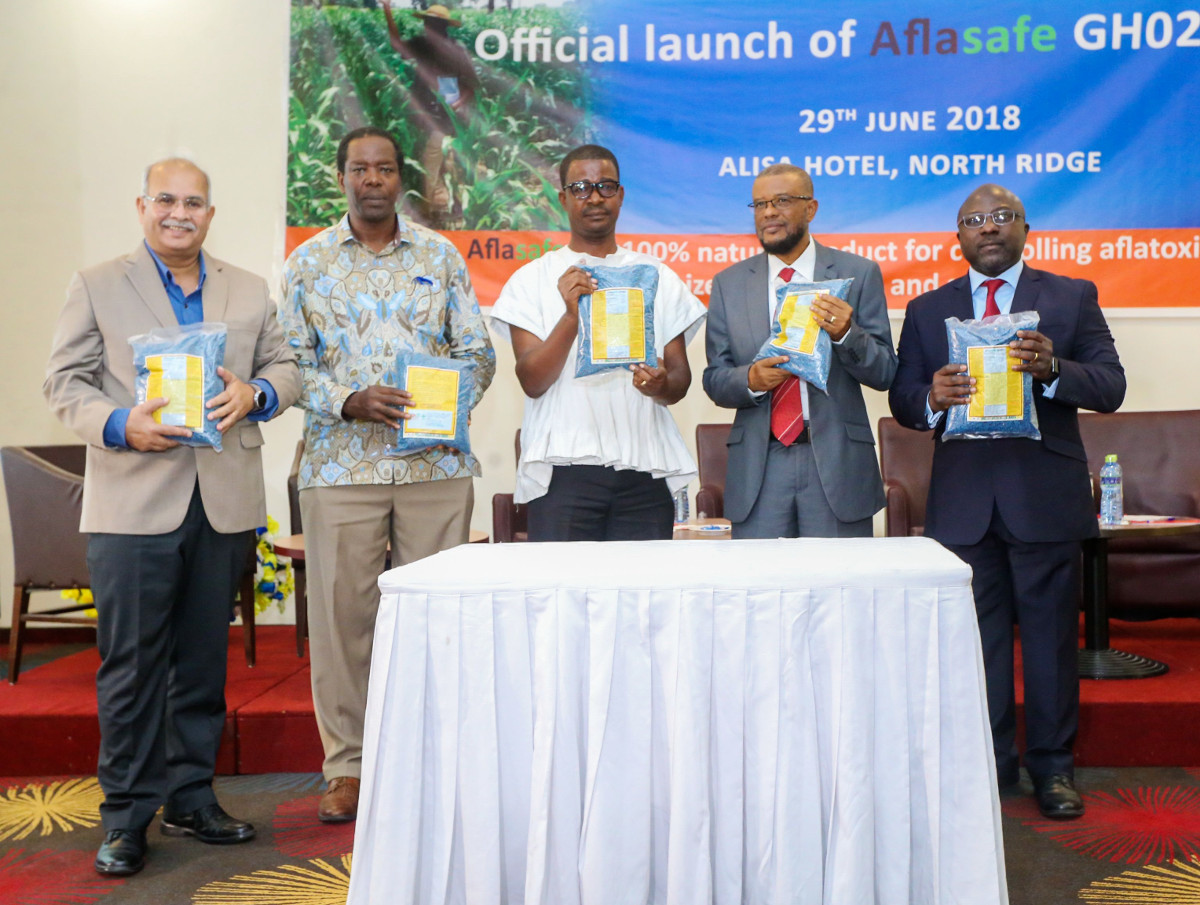 Positive change was in the air in Accra on the 29th of June 2018, at the official launch of Aflasafe GH02, where the question above was asked and clearly answered.
Besides celebrating the advent and outstanding performance of Aflasafe in Ghana, discussants also got to grips with aflatoxin, deliberating on the need for greater awareness, incentives for farmers, and the potential for Aflasafe to transform access to markets. Tailored for Ghana from her own crops and soils, Aflasafe GH02 reduces aflatoxin by between 80 and 100% in groundnuts and maize. Read on for insights from the speakers and highlights from a panel discussion on the event's theme, Aflatoxin control: Whose responsibility? For context, skip straight to the event press release.
Aflatoxin is a major threat to health, food security and trade, for which Aflasafe offers a powerful solution, amplified when combined with other good practices. With 100% aflatoxin reduction in more than half of tests, Ghana sets a brand-new Aflasafe record.
"What we are celebrating today, is really a joint effort of many years by different kinds of actors at the national, regional and global level," clarified Mr Abdou Konlambigue, Managing Director of IITA's Aflasafe Technology Transfer and Commercialisation initiative (ATTC). All-natural Aflasafe GH02 was developed by the International Institute of Tropical Agriculture (IITA), in collaboration with the United States Department of Agriculture – Agricultural Research Service (USDA–ARS) and Kwame Nkrumah University of Science and Technology (KNUST). Ghana's farmers also made a vital contribution testing Aflasafe on their farms.
Though Aflasafe kicks aflatoxin to the kerb, the right technology alone is not enough, even with ongoing R&D investment to keep it at peak performance. Real change also needs innovative commercialisation partnerships and approaches.
With the registration of Aflasafe GH02, Ghana is the latest of six nations where Aflasafe is on sale. In Ghana, Aflasafe GH02 is distributed by our new partner, Macrofertil Ghana Limited, a company established in Ghana by Louis Dreyfus Company to take over its agriculture input business in the country. Louis Dreyfus Company Group is a world leader in agro-processing and in marketing agro-commodities and agricultural inputs, so it brings proven expertise in reaching farmers.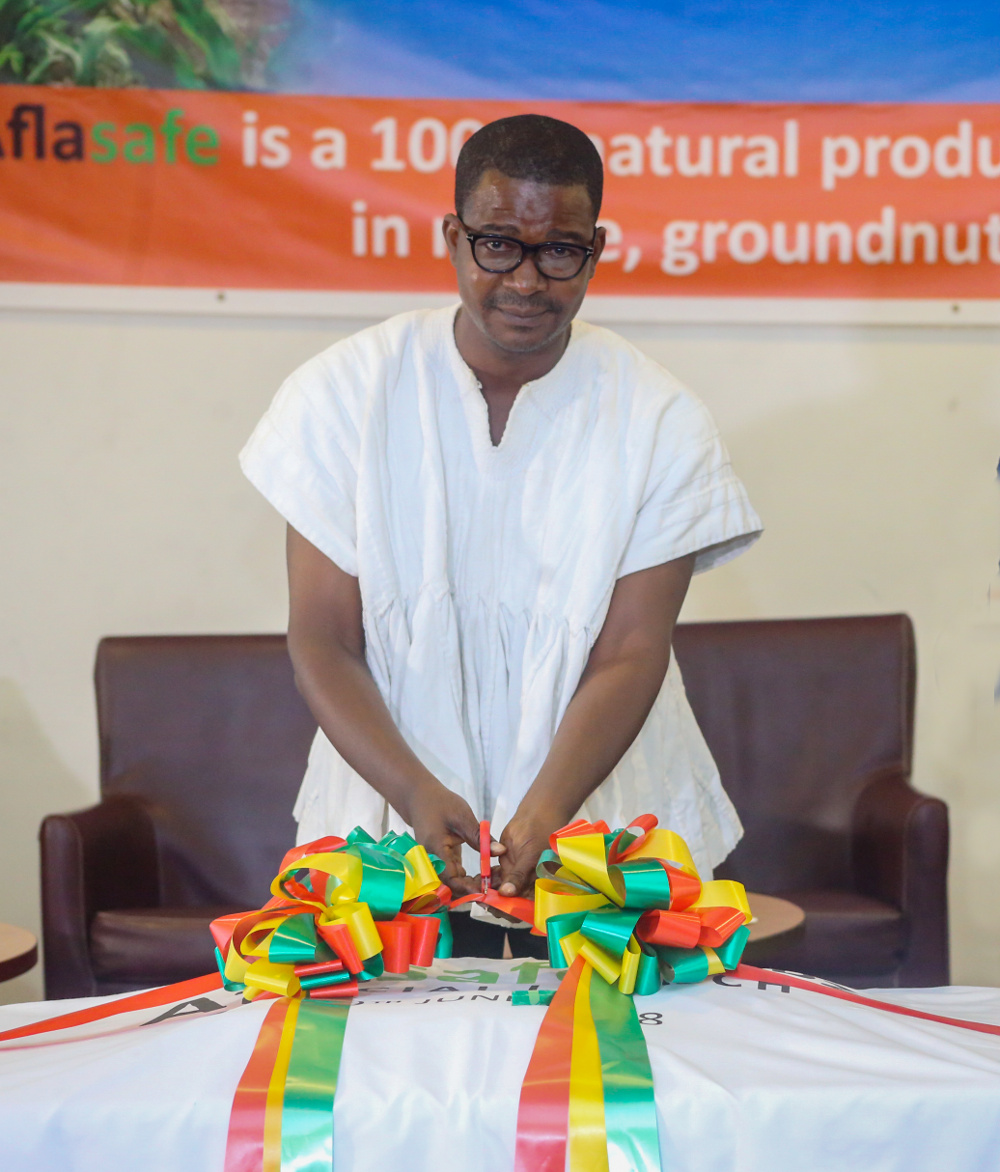 The Minister for Food and Agriculture, Dr Owusu Afriyie Akoto, was represented at the launch by Mr Harry Bleppony, the Deputy Director of Crop Services in the Ministry. Mr Bleppony decried the lack of awareness on aflatoxin, particularly at the grassroots. He emphasised the need for evidence-based information. "When people see how hard aflatoxin hits them, they will take it seriously. I describe aflatoxin as a 'slow poison' – language that Ghanaians understand well," he said. "Aflasafe GH02 is a big relief for Ghana's food chain. We at the Ministry of Food and Agriculture are ready to collaborate with all relevant stakeholders to spread the good message of Aflasafe GH02."
Videos: speech | launch ceremony
Professor Richard Tuyee Awuah of KNUST delivered the keynote address (full text, video), covering the challenges of aflatoxin in Ghana, and the parts we can all play in tackling them. This was followed by a lively panel discussion on the event's theme – Aflatoxin control: Whose responsibility?
The need for greater awareness of aflatoxin was a recurring theme. Aflatoxin is invisible and undetectable without specialised equipment, and its health effects, though severe, are often long-term, aggravating the challenge.
Mr Samuel Sey, Executive Secretary of the Masara N'Arziki Farmers Association, confirmed the magnitude of the problem, rating aflatoxin awareness among the more than 10,000 farmers he represents as below one, on a scale of one to five. He added that this is indicative, reflecting very low awareness across all of Ghana.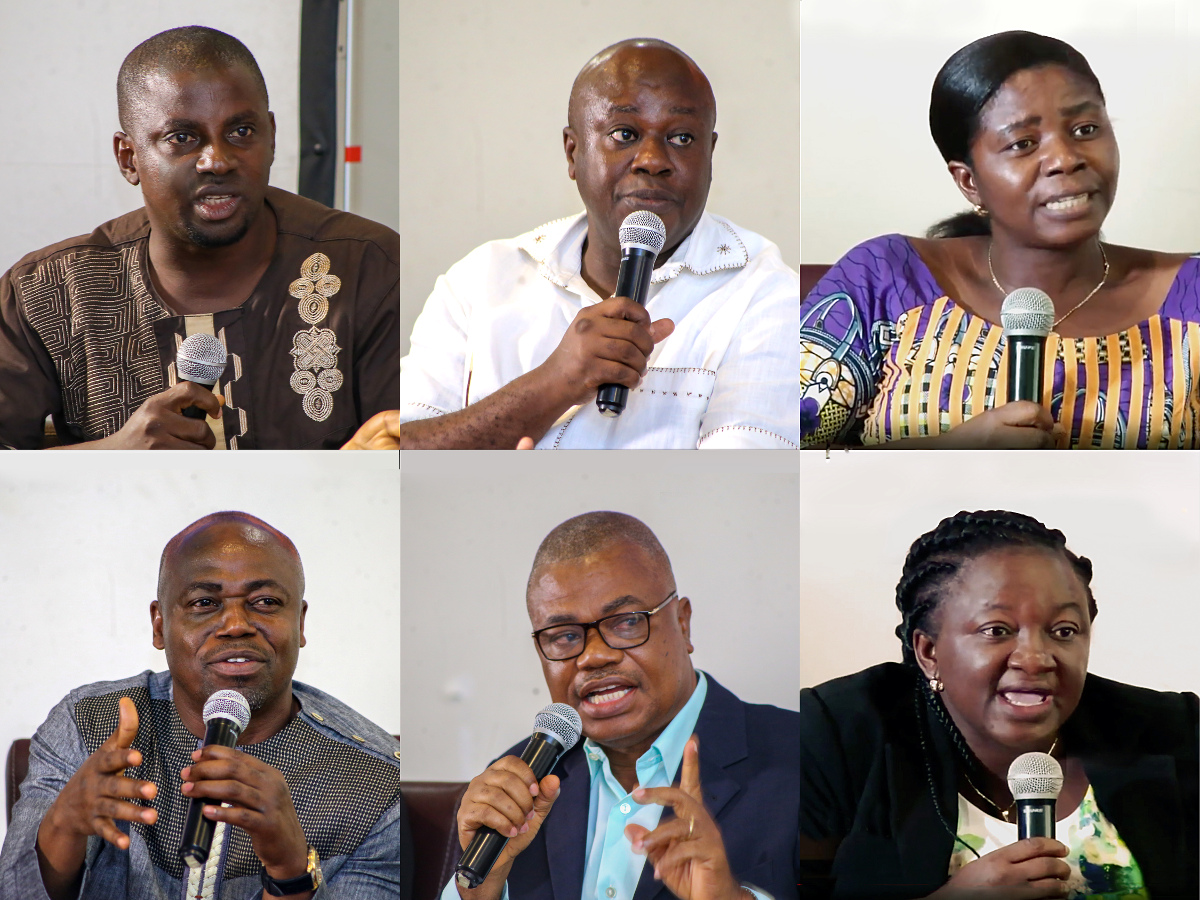 Mrs Janet Botwe, Head of the Food Crops Unit and Desk Officer for Cereals at the Ministry of Food and Agriculture (MoFA), affirmed that in fighting aflatoxin, creating awareness is the Ministry's top priority. "MoFA will organise stakeholder sensitisation training for extension officers, farmers, and traders on what aflatoxin is, its effects on people and livestock, and how to manage aflatoxin in crop production." MoFA will produce factsheets, brochures and pamphlets on aflatoxin for farmers, traders and the general public, and reach out through radio and television.
The media has a vital role to play in spreading awareness of aflatoxin and Aflasafe. Cognisant of this, ATTC had convened a pre-launch media orientation the previous day on aflatoxin and Aflasafe, and invited the media to attend the launch.
"We need to document, collate and publicise more evidence on the impact of aflatoxin on the economy, food security, health and trade," affirmed Dr Rose Omari, Senior researcher at the Science and Technology Policy Research Institute of Ghana's Council of Scientific and Industrial Research (CSIR).
Mr Roderick Dadey-Adjei, Head of Agro-Products and Biosafety at the Ghana Food and Drugs Authority (FDA) concurred on the huge and hidden damages of aflatoxin. "We are all exposed, affecting our life expectancy."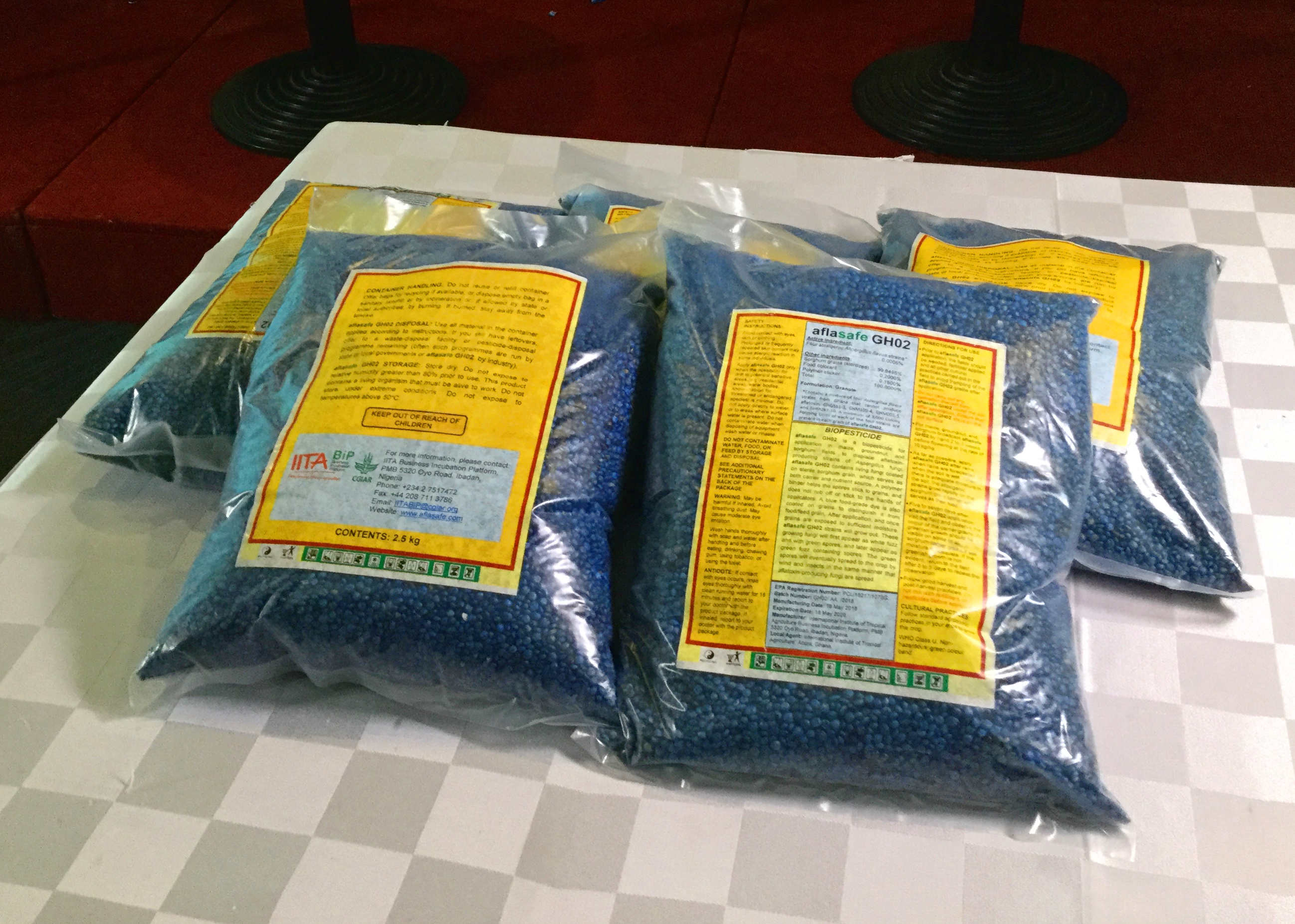 Panellists and audience animatedly debated on health versus economic benefits as the main driver for Aflasafe adoption. Mr Sey of Masara N'Arziki was in no doubt. While Aflasafe is easy to use and cost-effective, it still entails more work and inputs from farmers, requiring the incentive of premium payments. Seeing this potential ahead, he and his members are keen to act, and will be using Aflasafe GH02 for the first time this year.
Aflasafe can not only open up export markets, but also premium domestic ones with urgent unmet demand for aflatoxin-safe grain. "We produce baby food, but it's very difficult to get the volume of maize we need from Ghana, mainly because of aflatoxin," lamented Mr Yusuf Dramani, Agri-Supplier Development Agronomist for Nestlé, Central and West Africa. "Every company would like good-quality maize, and they would definitely be willing to pay more. Nestlé has very stringent internal norms. To ensure that we have at least some appreciable volume, we develop our own value chain and sourcing model, where we directly intervene in the field." He noted that in Nigeria, Aflasafe has enabled Nestlé to get the maize it needs.
For the Ghana Export Promotion Authority (GEPA), Aflasafe GH02 comes at an opportune time. "We were trying to find solutions to concerns raised by our trade partners, especially the European Union," revealed Mr Erasmus Ashun, Director for Agricultural Export Development. "We hope this product is going to support GEPA in executing its national mandate. We are currently unable to participate in the 32.5 billion dollar maize world trade, primarily because of excessive aflatoxin in our maize products." He added that Aflasafe GH02 will enable similar opportunities in groundnut exports.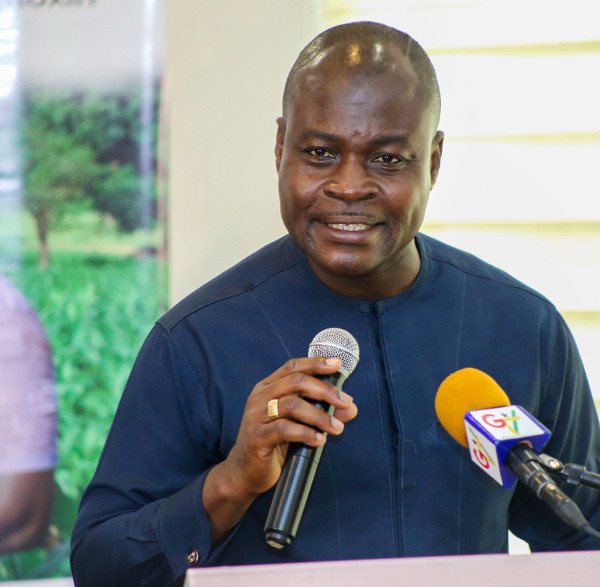 Making the closing remarks, Prof Alex Dodoo, Chief Executive Officer of the Ghana Standards Authority (GSA), observed, "Health doesn't sell like trade, and sometimes the only way to change people is to hit them in the pocket. The market is very impersonal – it will punish you if your quality doesn't meet its requirements. When you export products that don't meet the market's standards, you don't just lose money. Even more importantly, you embarrass Ghana, and you make it more difficult for foreign countries to import from Ghana."
So, from these rich interactions with a rich diversity of discussants, whose responsibility is it to control aflatoxin in Ghana's food?
Everybody's – as emphasised by Prof Awuah. As food consumers, the public should demand aflatoxin-safe food, and the regulatory authorities responsible should enforce this compliance by food marketers and processors. But the public can only demand what they know about, and awareness of aflatoxin is lamentably low. For this reason, MoFA's plan for broad awareness is laudable, as is Masara N'Arziki's decision to use Aflasafe, even as premium payments for this aflatoxin-safe produce may not be in place yet. Ghana's reputation in international food markets must also be safeguarded, and here GEPA, GSA and other relevant government agencies have a large role to play. Last but perhaps most important of all, as the public watchdog, the media owes the public accurate and timely information on aflatoxin in food. But the media must also exercise responsibility and steer clear from sensationalism and needless scaremongering, and instead centre on fact-based reporting presenting both problems and solutions in the fight against aflatoxin in food. When all work in concert, this will ensure that Ghana truly benefits from the highest-performing Aflasafe product on record – Aflasafe GH02: a tailored product that is of, from, and for Ghana.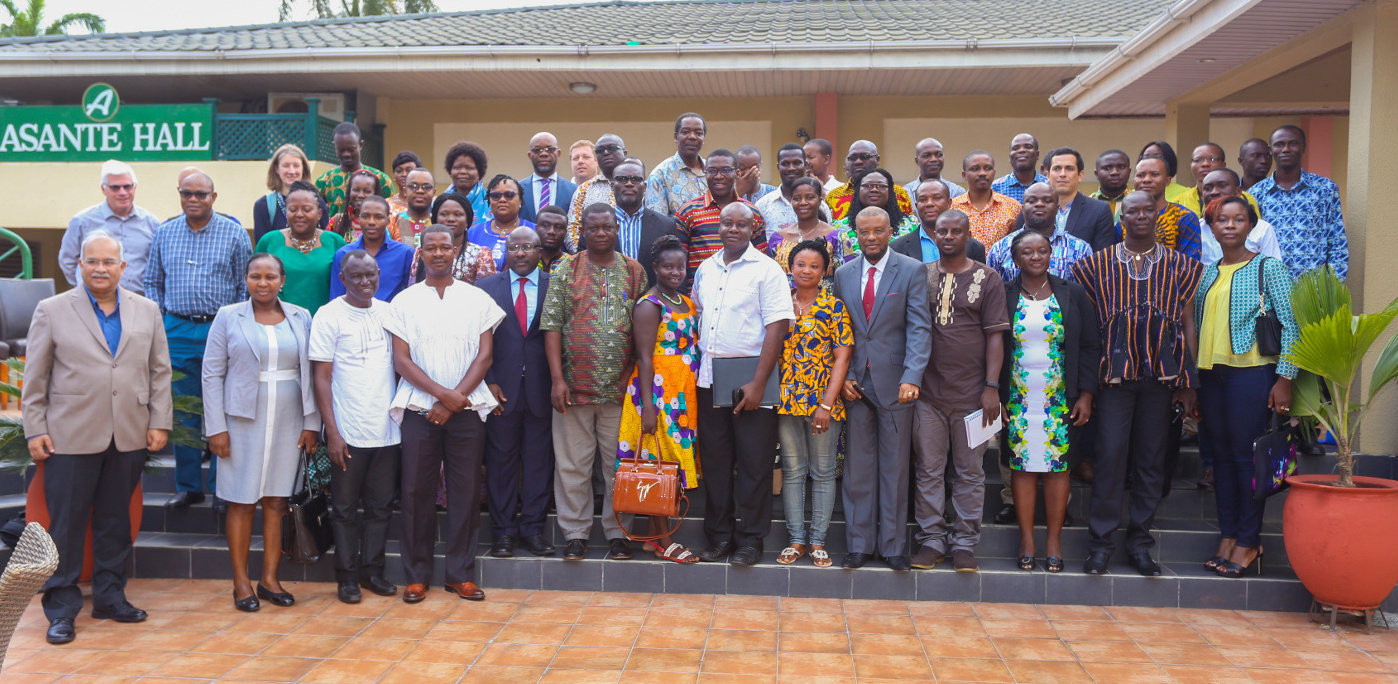 LINKS
More from the launch
Launch videos:
Video reflections and takeaway messages:
A sample of media coverage of the launch (all from 29th June):
Aflasafe and aflatoxin in Ghana